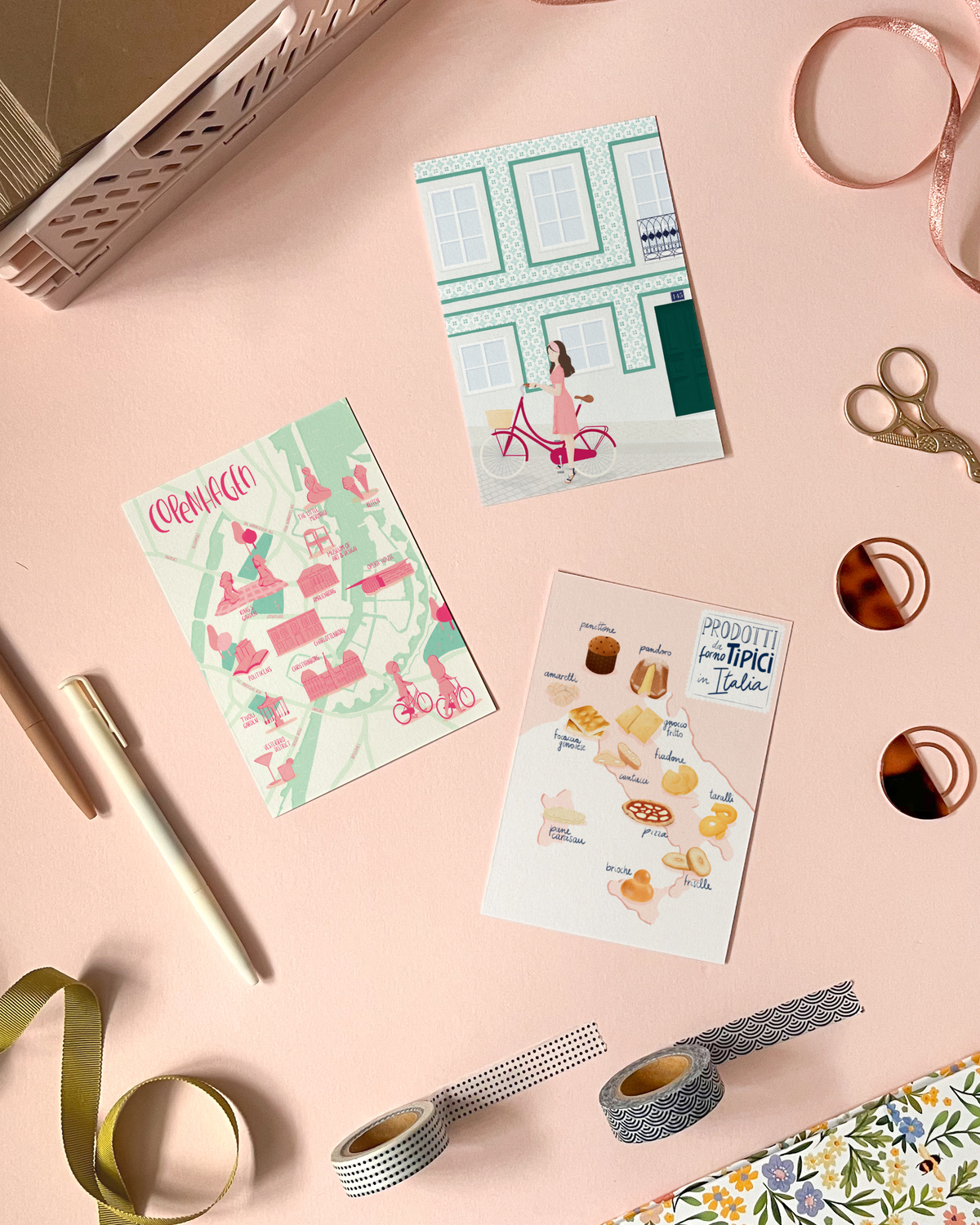 Keep doing what I love the most while not harming the world I live in it's very important to me and that's why I've always paid particular attention and care to what materials I use to produce and ship my goodies.
Everything in my shop is printed in the UK on high-quality FSC-certified paper.
All orders are thoughtfully packaged with recyclable materials and without plastic.
The clear sleeves I use to protect prints and cards during their journey to your home are made of corn starch which is fully biodegradable and compostable.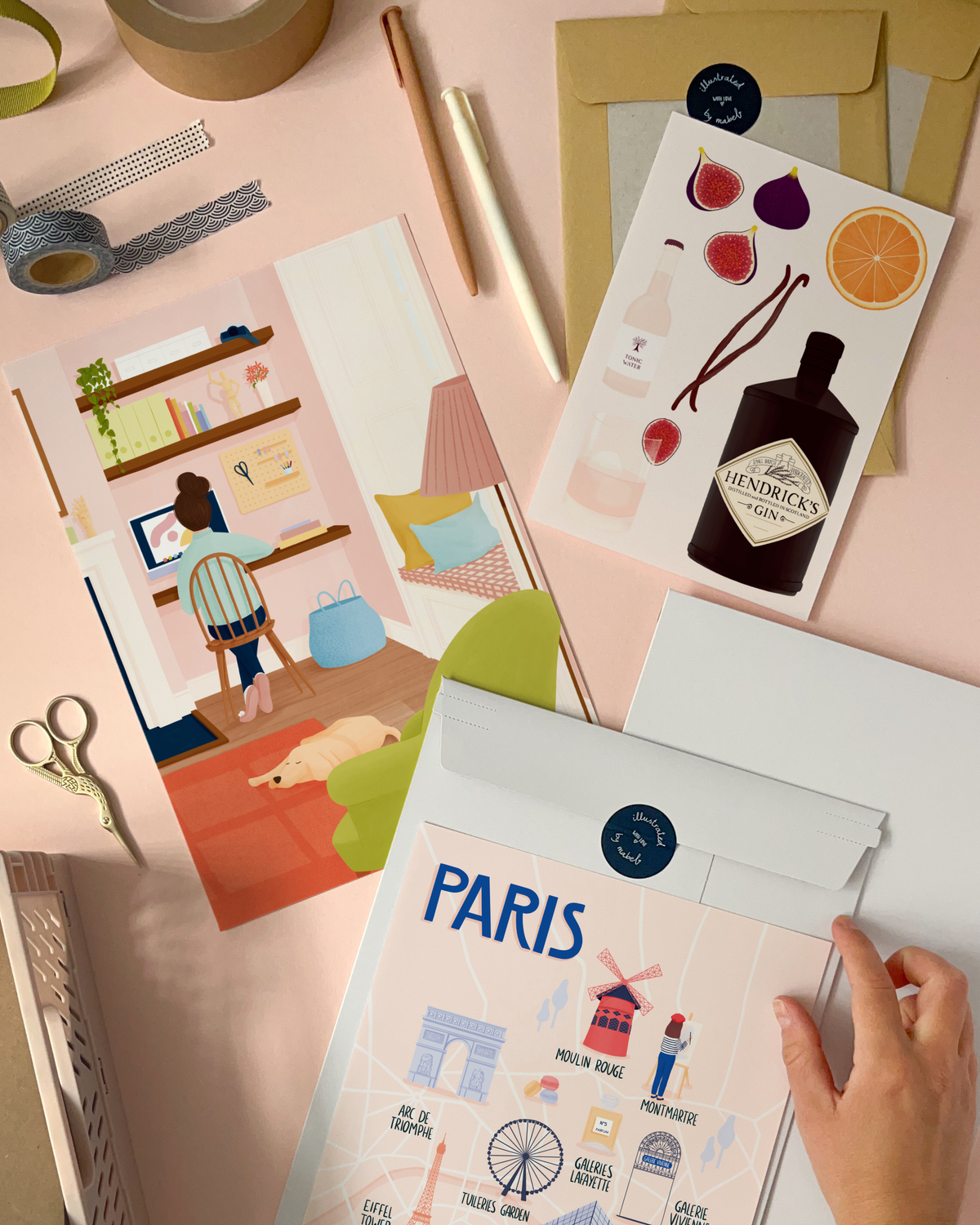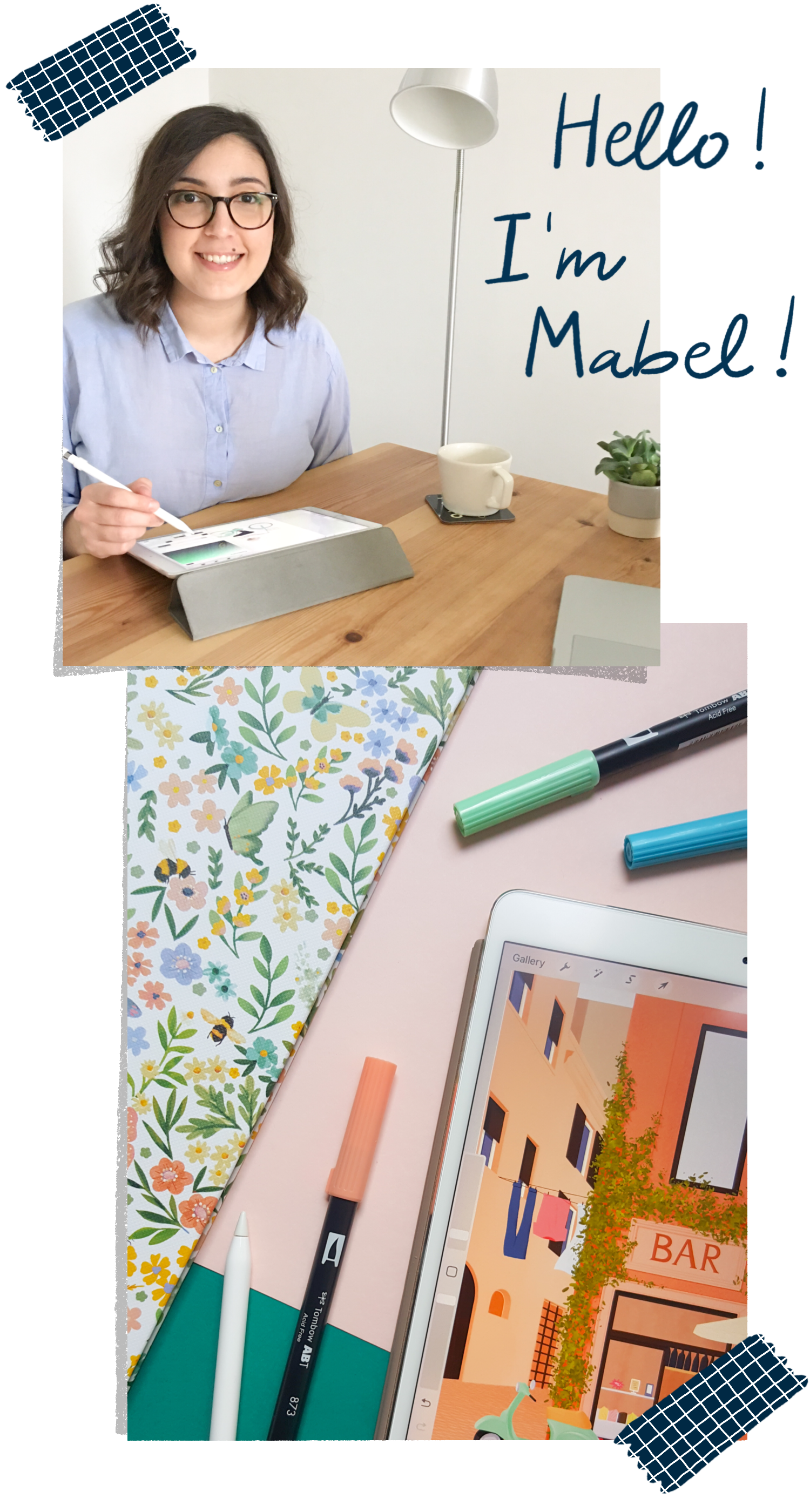 I'm Mabel Sorrentino, a freelance illustrator & digital artist living in the UK. 
My work is bright and playful and evokes the joy of everyday life through a painterly style which is characteristic of my illustrations.
I've always been a stationery addict, so it was inevitable for me to create a collection of paper goods featuring my illustrations. What I love the most about running my shop is the whole creative process that goes from gathering inspiration for new designs to creating new illustrations for my products. Packaging up orders is the most exciting and rewarding part of the process and a lot of attention and dedication goes into every single order dispatched.
Thank you for the fab quick service and the really gorgeous quality card, ideal for my daughter and her two sausage dogs, thank you very much.
Everything was perfect - couldn't have been better.
The seller was kind and very helpful with my order. I love the designs of these postcards and will definitely be ordering again.
Bringing the joy of everyday life to your home