10 Unique housewarming gift ideas from independent shops
A dear friend of mine has recently bought her first home. I can't wait to go and visit and since I've been looking for a housewarming gift, I thought to put together some housewarming gift ideas that can help you find something unique. You will find something for every budget. Most of them are customisable and from independent businesses I love. 
1. New home cookies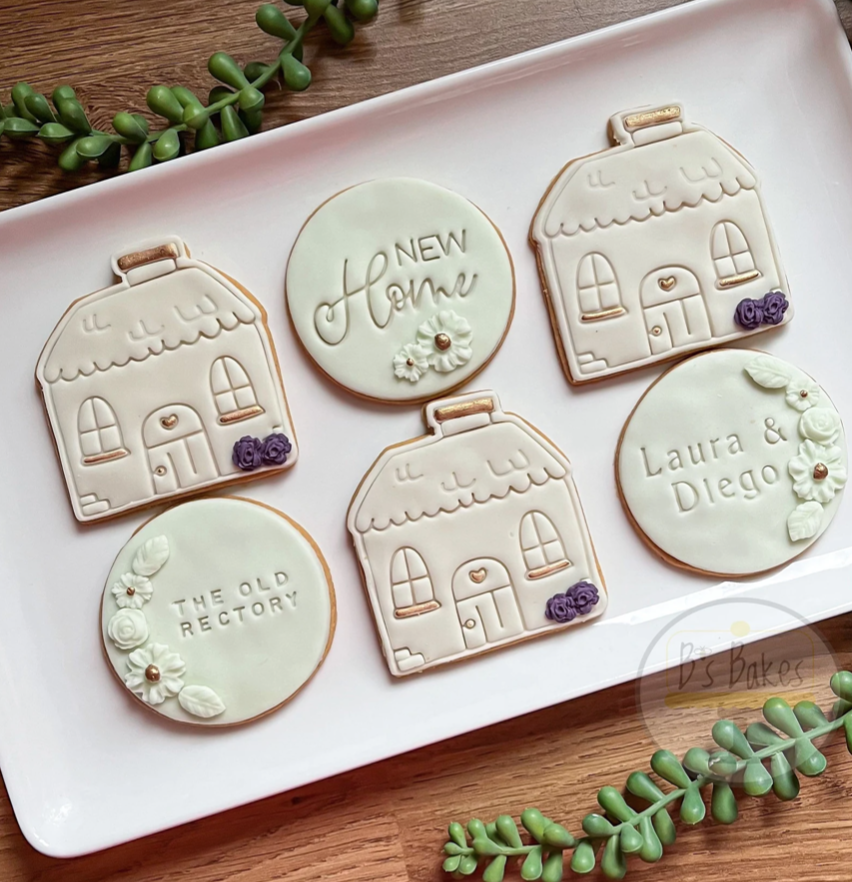 What better housewarming gift than a sweet one they can actually eat!
This is a collection of five vanilla biscuits, hand-iced in spring colours. The perfect gift for a new home! They can also be personalised.
£16
2. Olive tree plant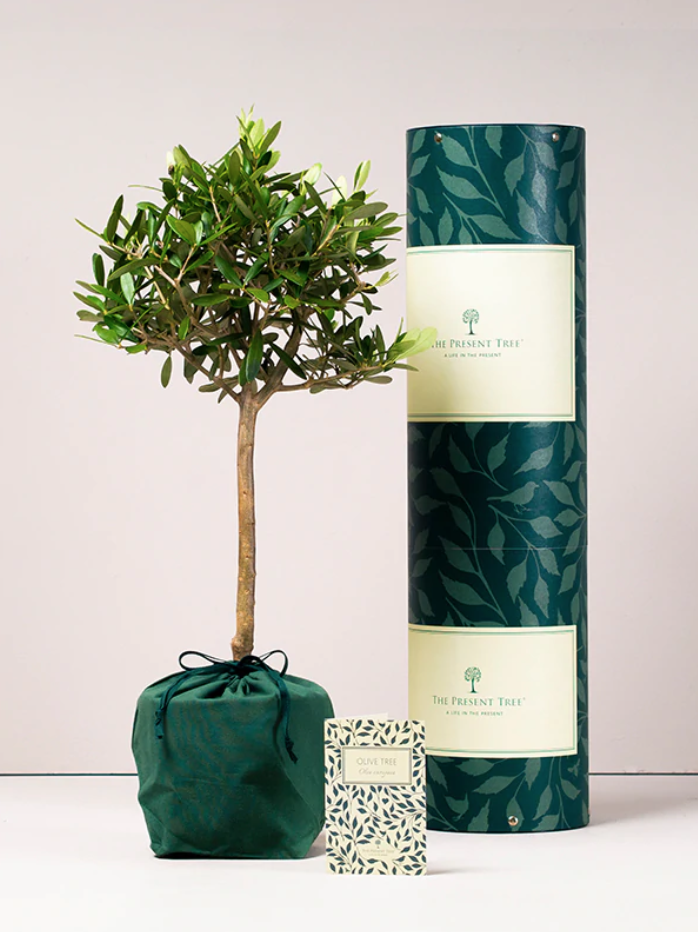 A classic housewarming gift but with a twist.
The Present Tree company offers their trees in beautiful packaging and they all come with a personalised brass engraved plaque with your message and also a card explaining the plant symbolism.
The olive tree is my personal favourite but they've got a great choice!
£65
3. Custom house portrait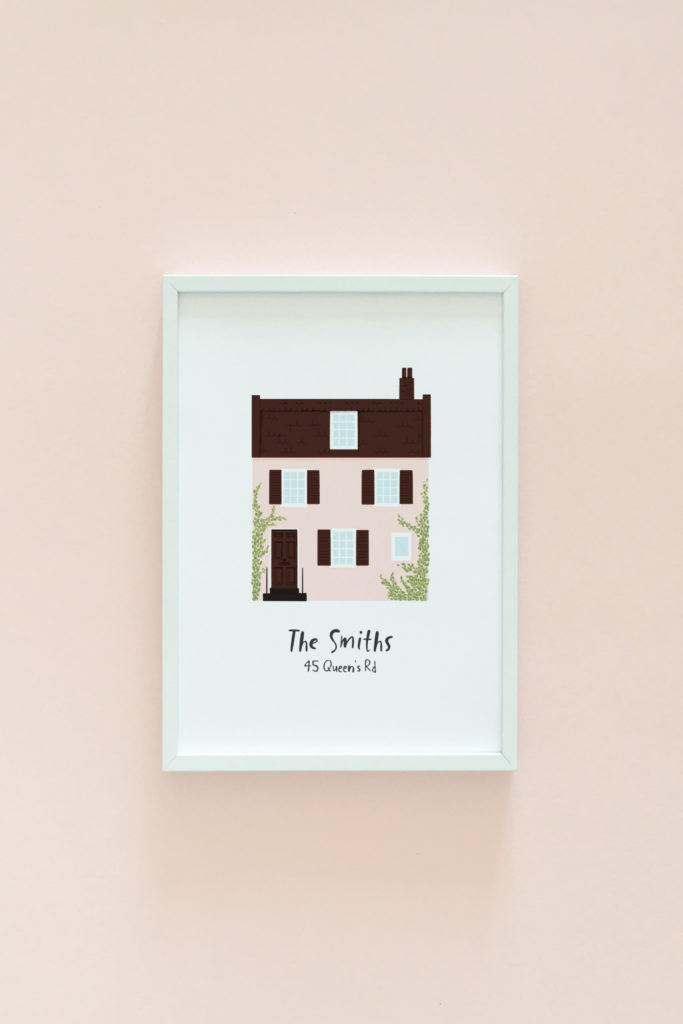 This custom house portrait is a perfect gift for new homeowners.
Printed on high-quality FSC paper and packaged with plastic-free and recyclable material, this portrait is a great keepsake decor piece that features a personalised message.
£60
4. Delicatessen box subscription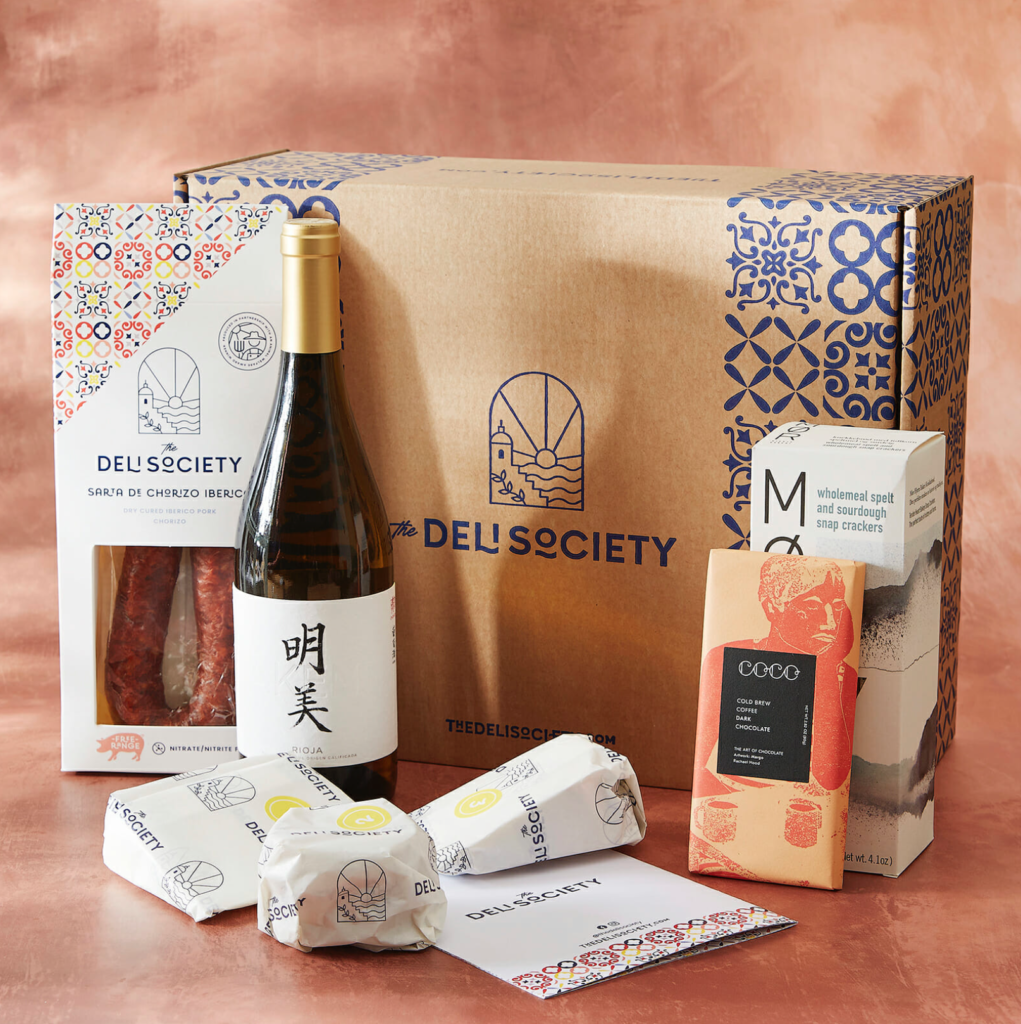 The guys at The Deli Society know a thing or two about good food.
They offer delicious gift bundles. Your friends will receive off the beaten track wine, perfectly paired with farmhouse cheese and craft charcuterie.
A perfect gift for your foodie friends!
£40
5. Personalised chopping board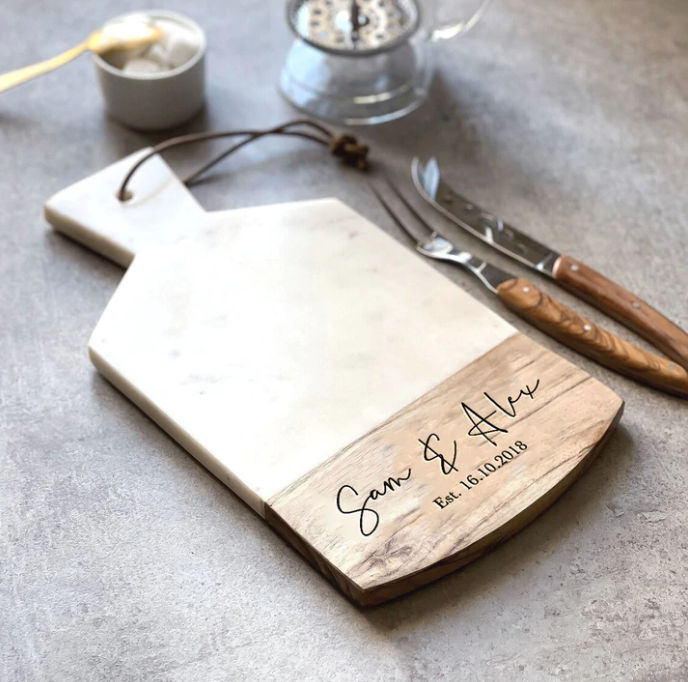 Quality cheese and charcuterie need a beautiful looking cheese board.
This stylish chopping board can be personalised with your message, which makes this piece completely unique.
£40
6. New prints to decor the house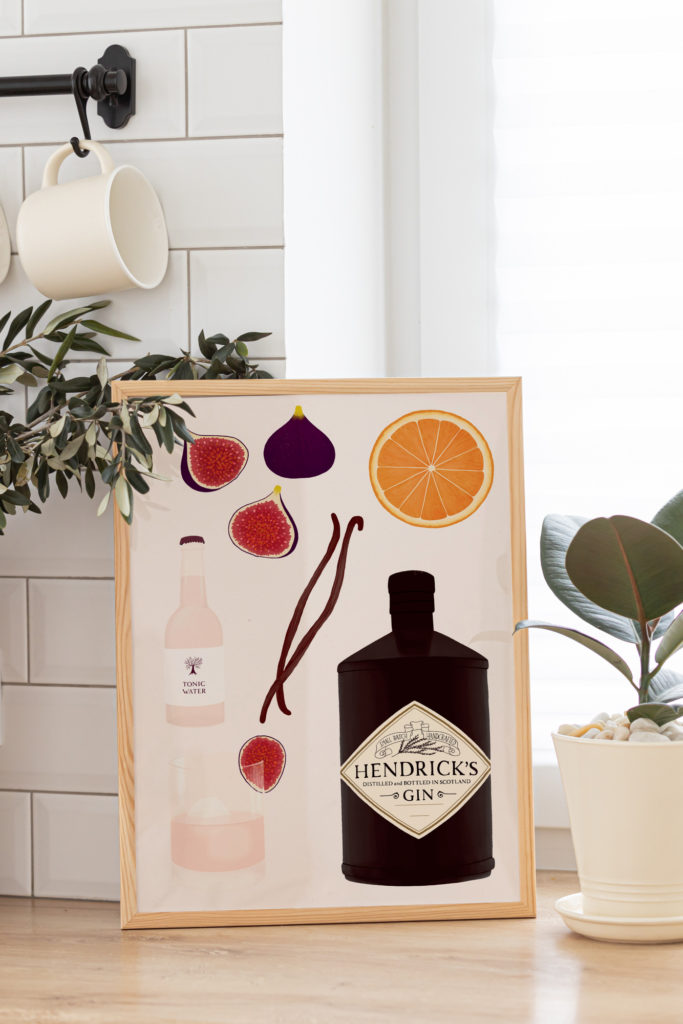 Another great housewarming gift idea is art prints, perfect to reflect the owners' personality in a new house.
This gin cocktail illustration print features the iconic Hendrick's gin bottle and the main ingredients needed to make a good fig & vanilla gin cocktail.
This makes a great kitchen decor piece.
from £18
7. Colourful spoon rest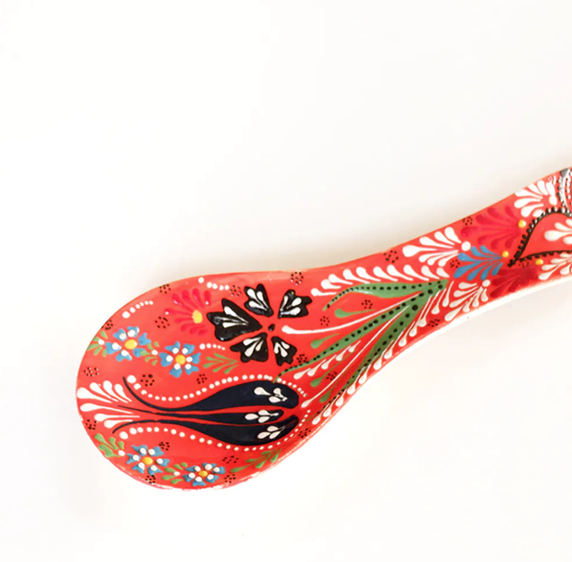 Since we are talking about kitchen decor, what about these colourful spoon rests?
They feature a nature-inspired organic and botanical pattern.
I would buy all of them!
£35
8. Monogram mug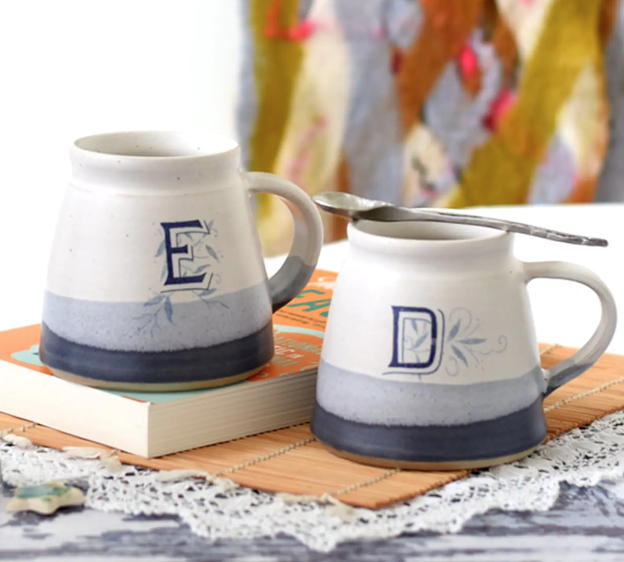 Another great find are these hand-painted monogram mugs.
I'm sure it will become your friend's favourite morning coffee mug!
£32
9. Botanical candle and bath salts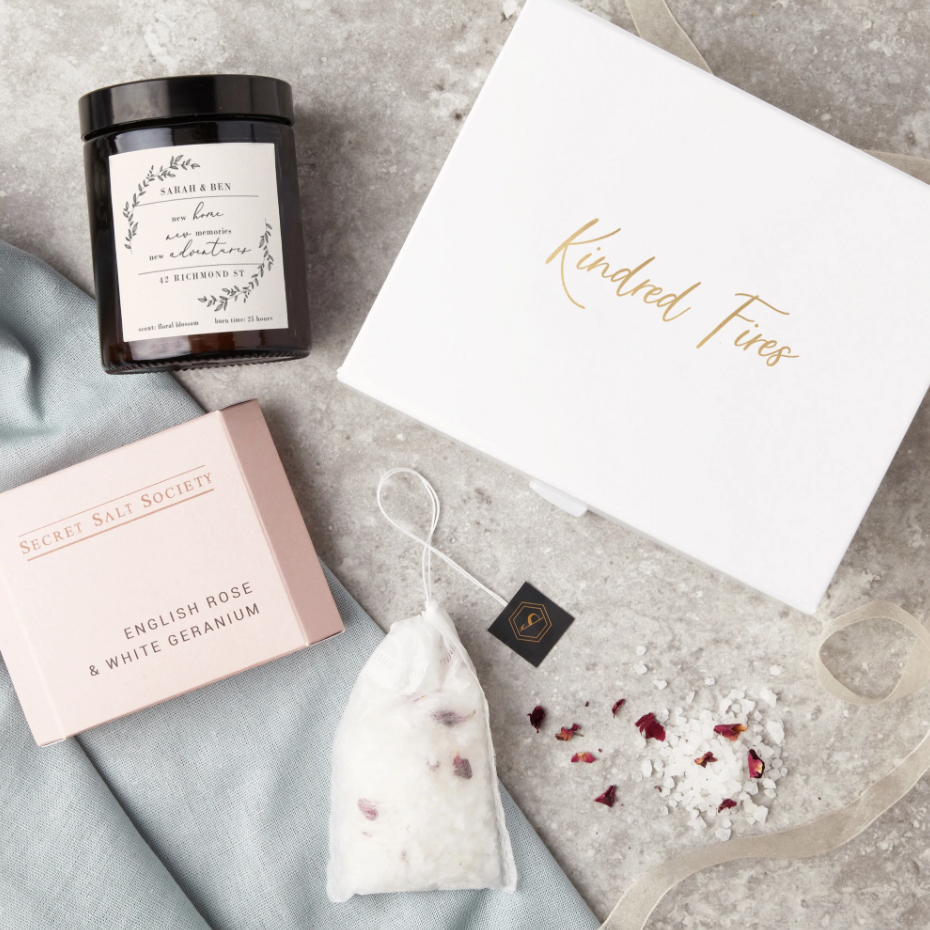 Who doesn't need a break after a house move?
This box from Kindred Fires includes a hand-poured candle and bath salts scented with English rose and white geranium.
You can choose among a great selection of botanical scents for the candle and the label can be personalised.
from £18
10. Coffee table book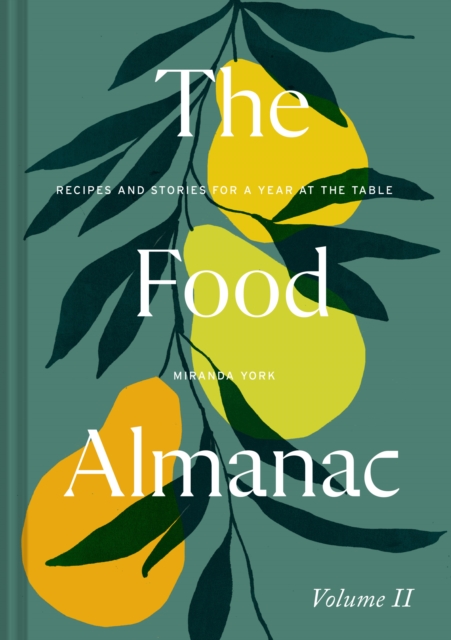 This beautifully illustrated book is perfect for your foodie friends.
The Food Almanac by Miranda York is a fascinating collection of recipes and stories. Each month includes a seasonal three-course menu and additional recipes.
£22
I hope you'll find this curated list of housewarming gift ideas useful and inspiring!
That's all for now, until next time!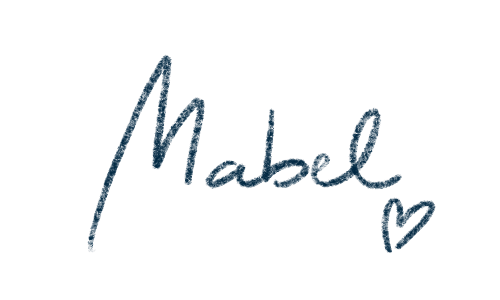 If you like this type of content and want more, subscribe to my newsletter where I share more resources and tips for illustrators and freelancers!
Pin this for later!