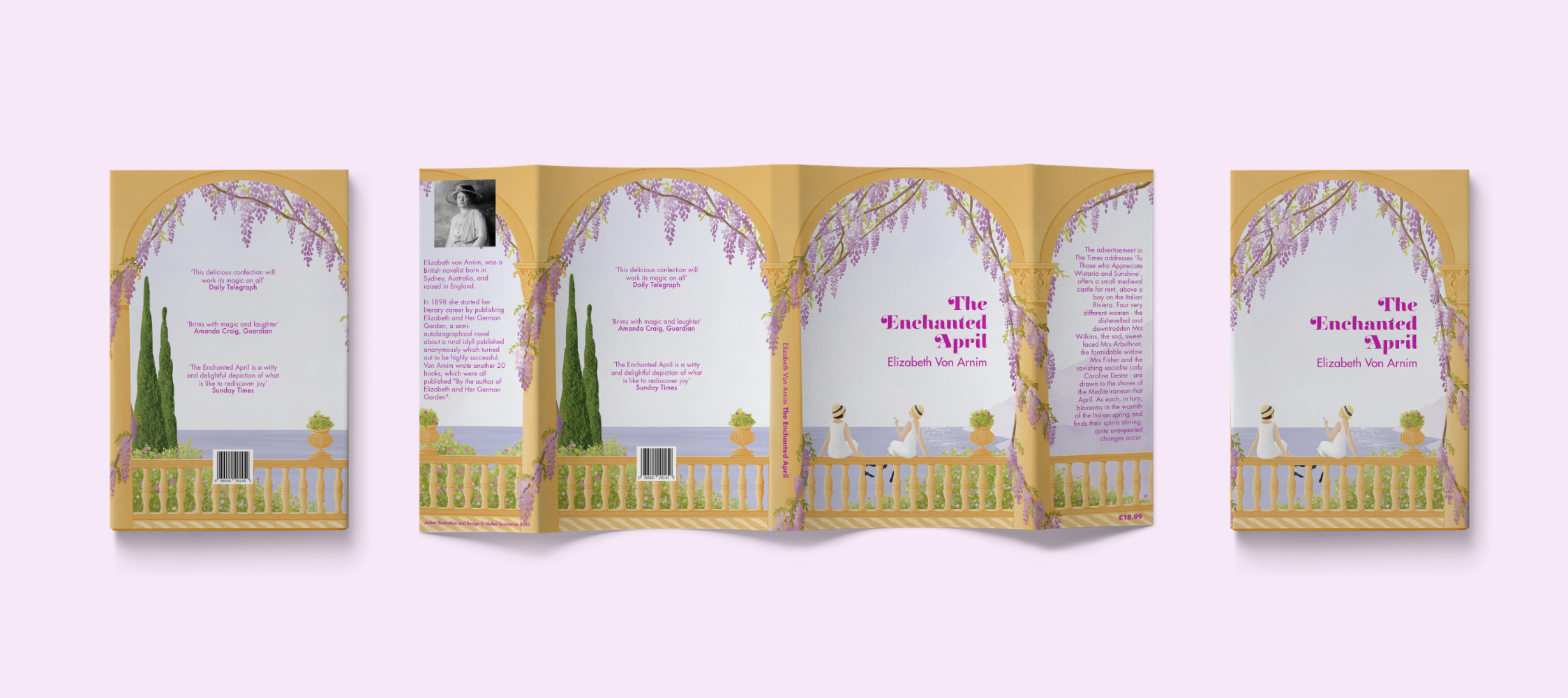 Book cover illustration for a modern classic: The Enchanted April
In this blog post, I'll get you behind the scenes of the book cover illustration I've created for a book I've read recently. The Enchanted April, written by Elizabeth Von Arnim.
Some time ago I decided to test myself on creating a book cover illustration. I'm an avid novel reader and I would love to see one of my illustrations on the cover of a book someday. So I went through the modern classics list on Penguin's website and I found The Enchanted April.
About the book
The story is set on the Italian Riviera in the 1920s. Here, four women come together for a month in April leaving behind their gloomy London life. The four protagonists, who have never met before, encounter some interpersonal tensions at first but they eventually find rejuvenation and rediscover hope and love in the warmth of the Italian spring.
Creating the first conceptual sketches
The Enchanted April is ultimately a story about female solidarity and the transformative power of travel.
Since the very beginning, I knew I wanted these two elements to come across in my book cover illustration. I also wanted to convey the warmth of the Italian sunshine in spring on your skin. Ultimately, I wanted the book cover to appeal to all those looking for some escapism when reading a book.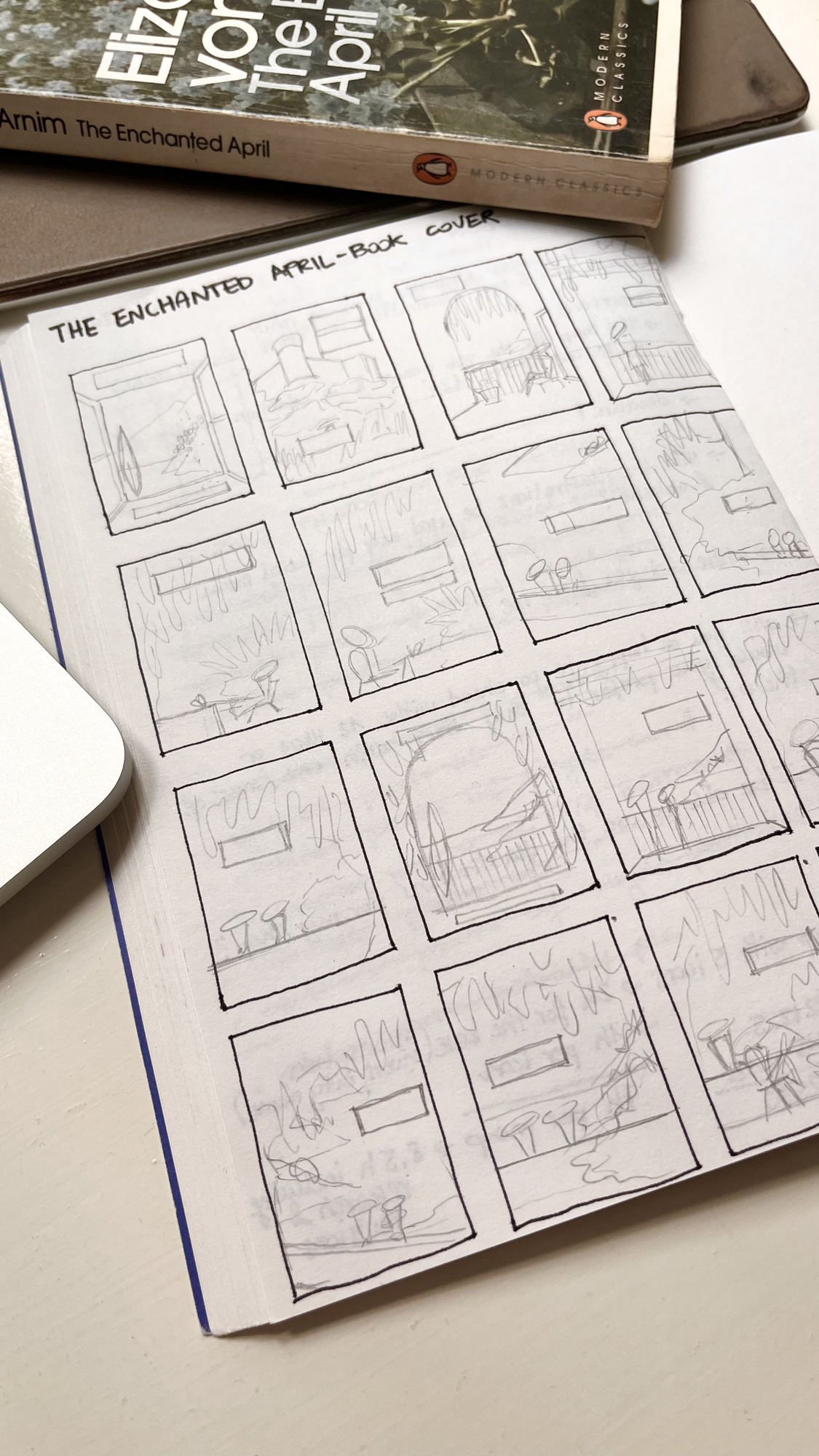 After several quick brainstorming sketches, I settled on the idea of placing two of the four main characters sitting on the parapet of a sun-drenched Italian terrace inundated with wisteria while chit-chatting with each other.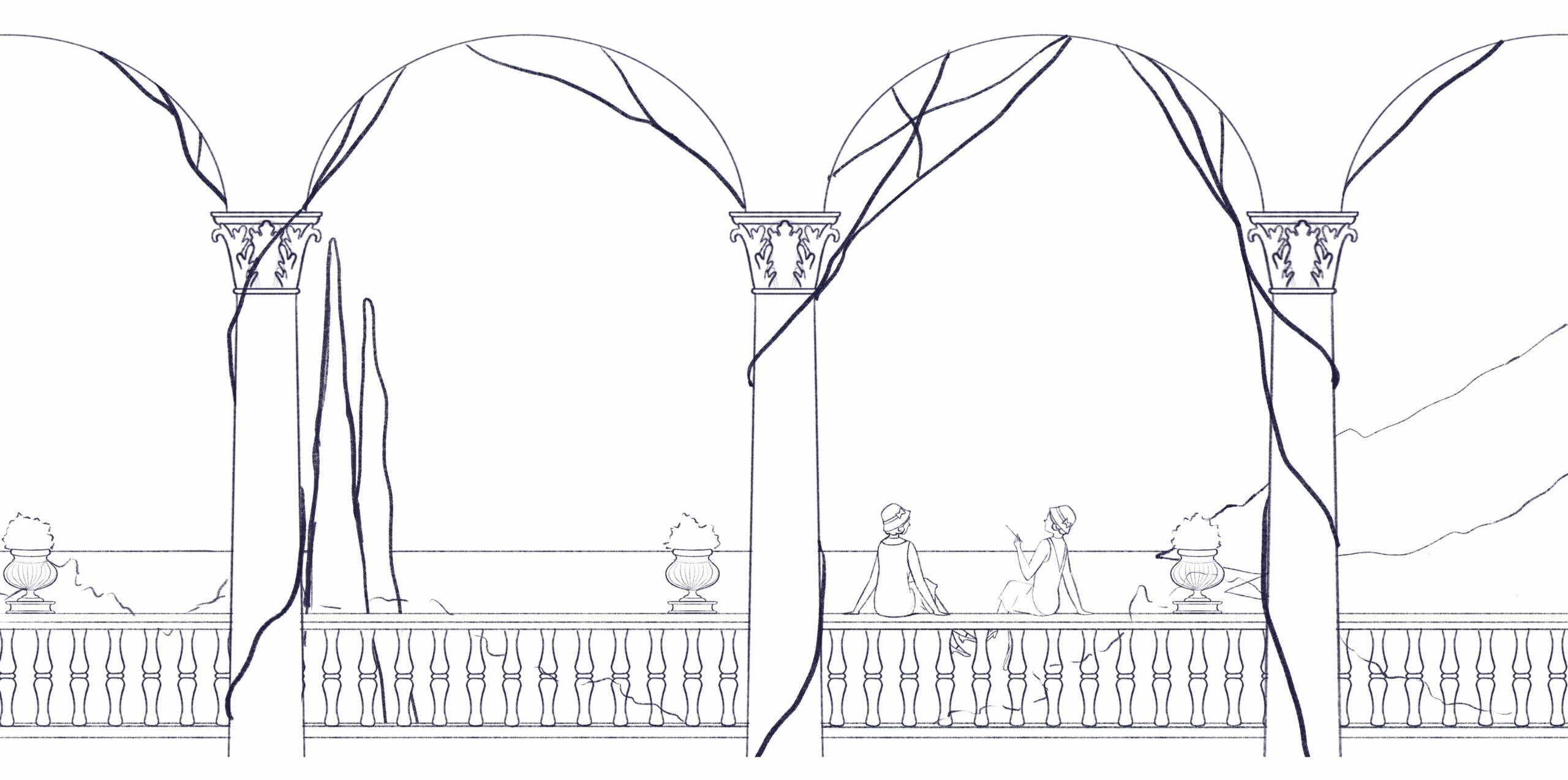 The wisteria is the main element in the illustration. The colour palette I chose for the book cover illustration was led by the characteristic lilac of these flowers.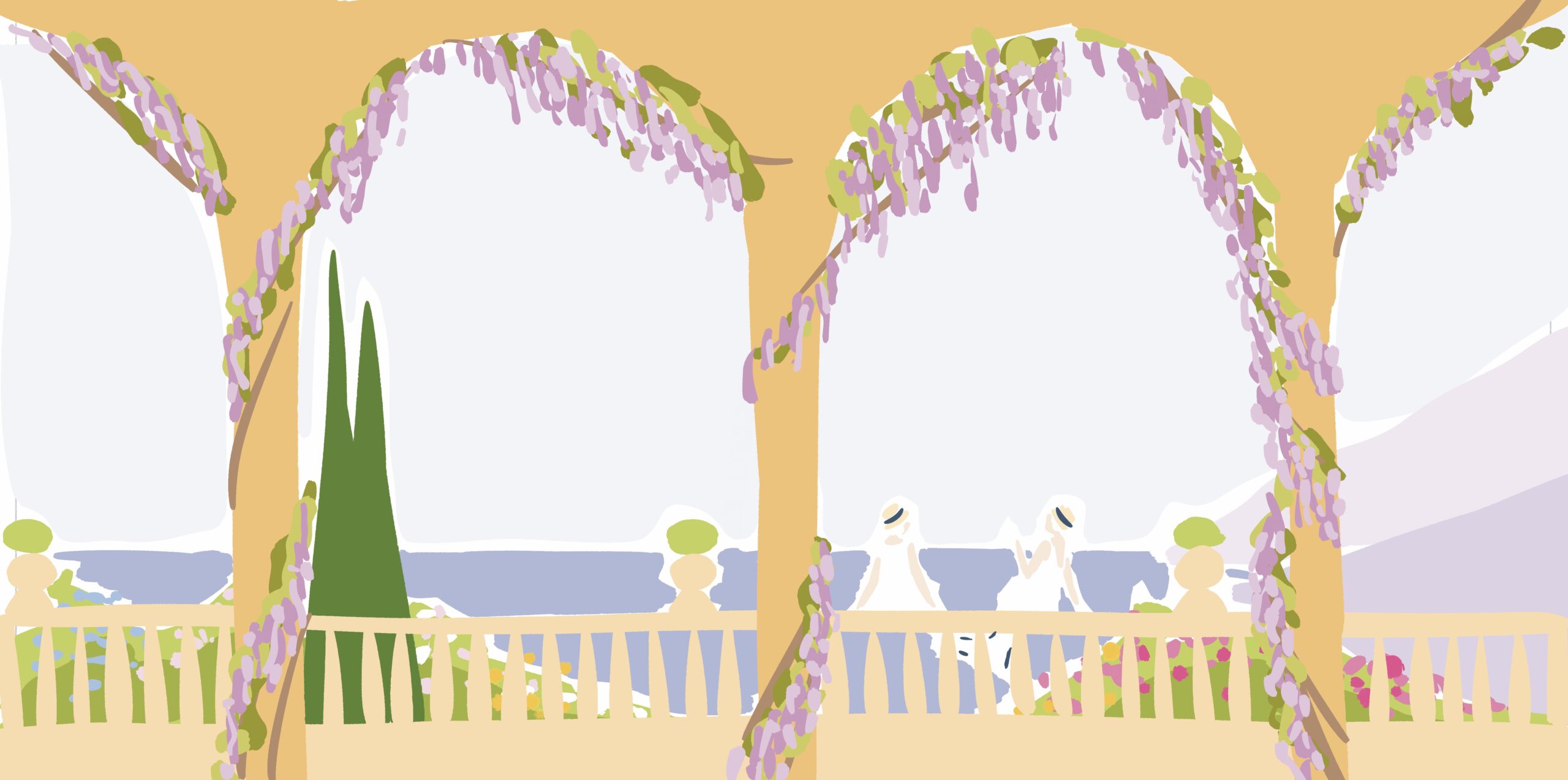 The book cover illustration
I decided to work on a dust jacket. This format would have given me the opportunity to develop my idea to its fullest. In fact, the arch becomes the element that gives the front and back cover their structure while one of the columns acts as the spine.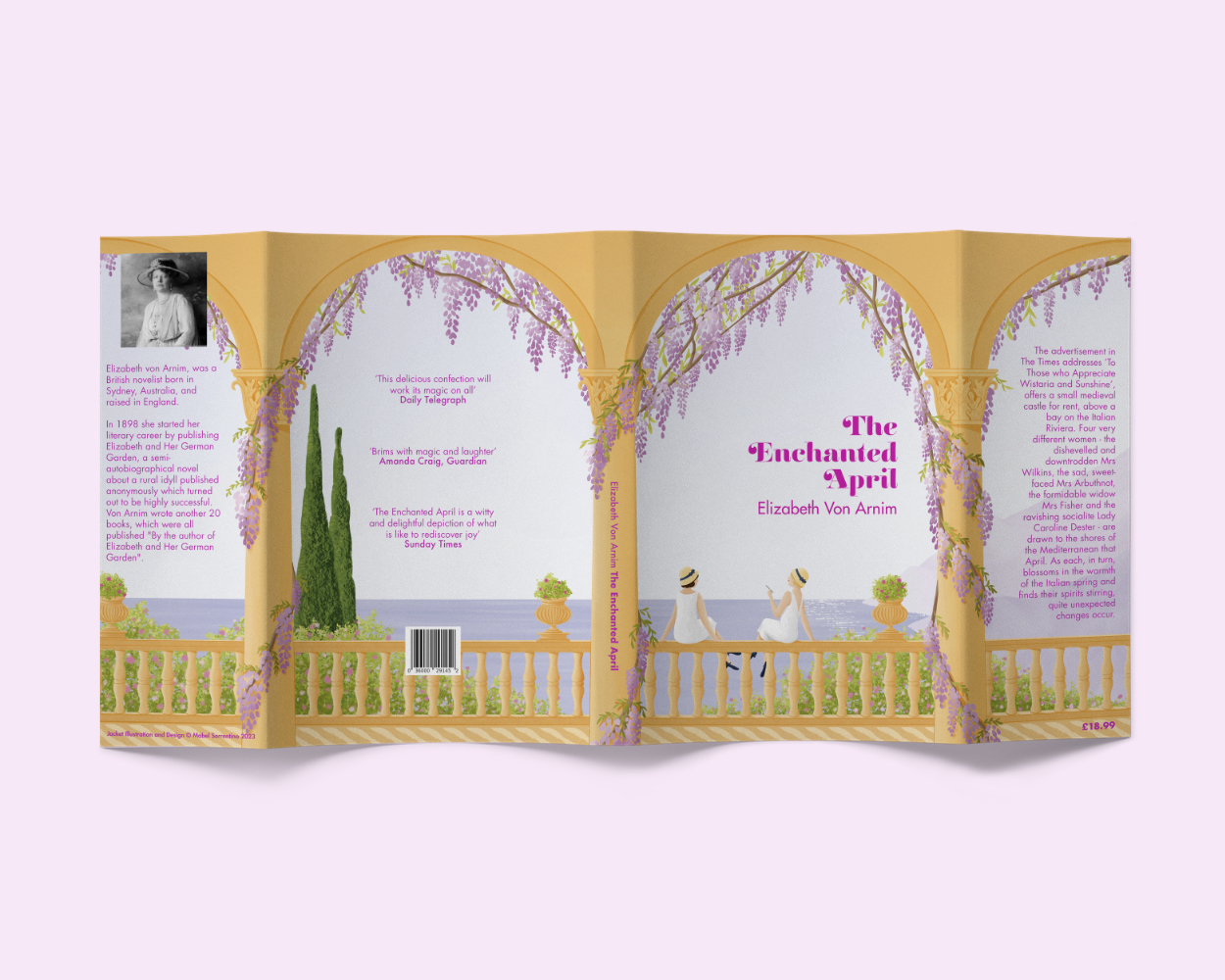 I have also decided to adapt the design so that it could be used for audiobooks.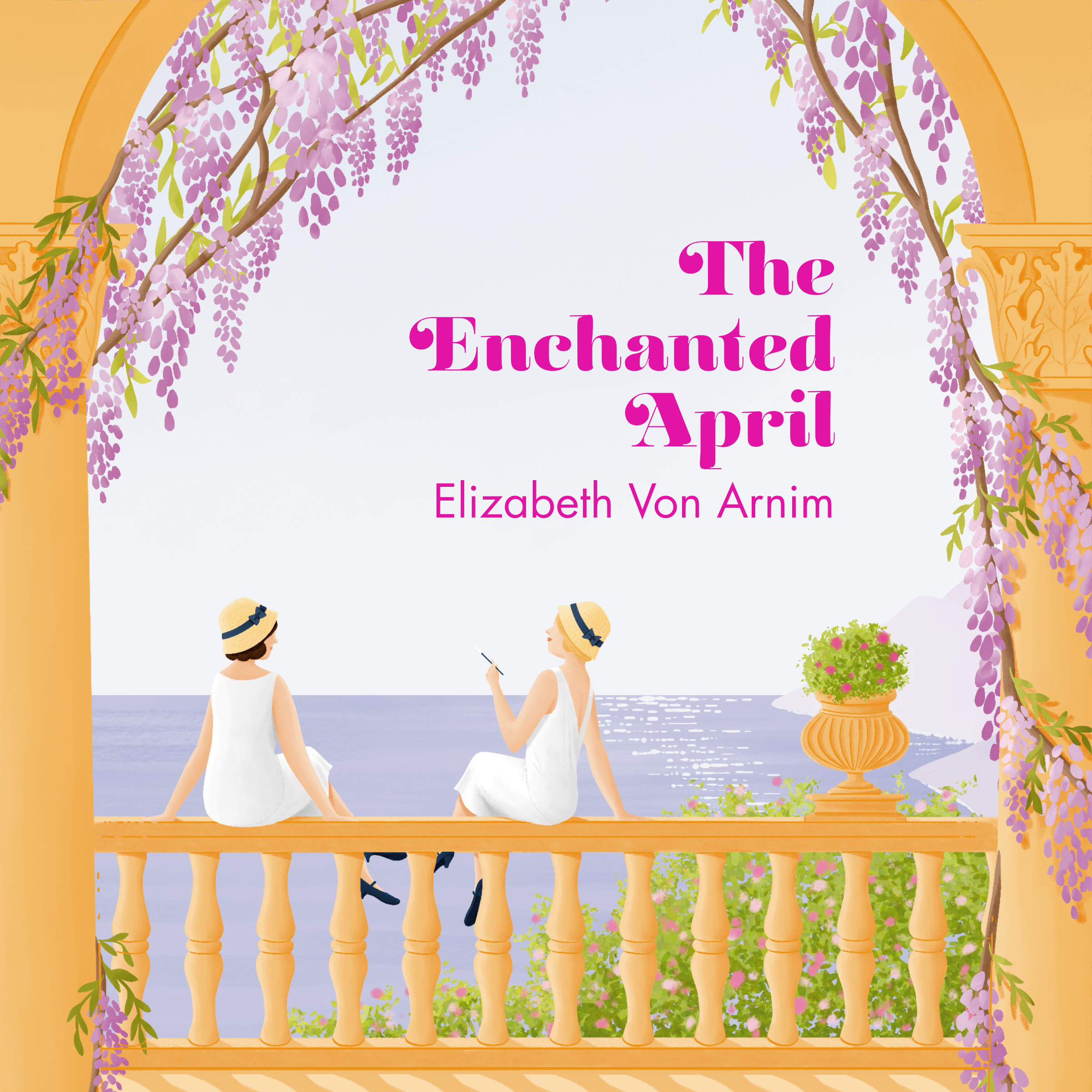 That's all for now, until next time!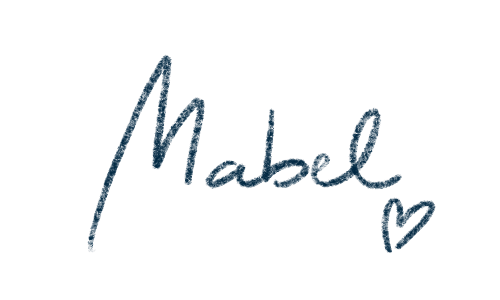 This book cover illustration is one of the projects I loved the most working on lately. So if you are reading this post and are currently working on a book cover project for which I could be a great fit, why don't we chat?
Pin this for later!