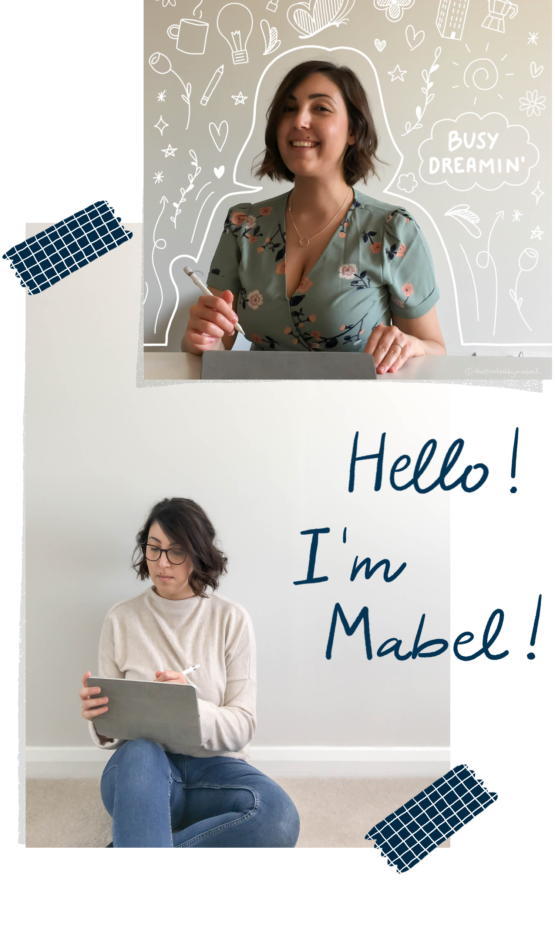 I'm Mabel, a freelance illustrator & digital artist living in the UK. 
I'm Italian and I grew up in a seaside town in southern Italy. I've trained as an architect in Rome before choosing illustration as my creative path.
My work is bright and playful and evokes the joy of everyday life through a painterly style which is characteristic of my illustrations.
I have worked on a variety of commissions across illustrated maps, portraits, food and lifestyle illustrations.
I have collaborated with Italian and international newspapers and magazines as well as with start-ups and renowned brands.
When I'm not drawing at my desk, you can usually find me taking a stroll in the countryside.
Clients include:
Corriere Della Sera, Bobbi Brown Cosmetics, Oregon Media, 91 Magazine, The Mayfarer Magazine, YOU?

LOOK AT WHAT I CAN DO FOR YOU