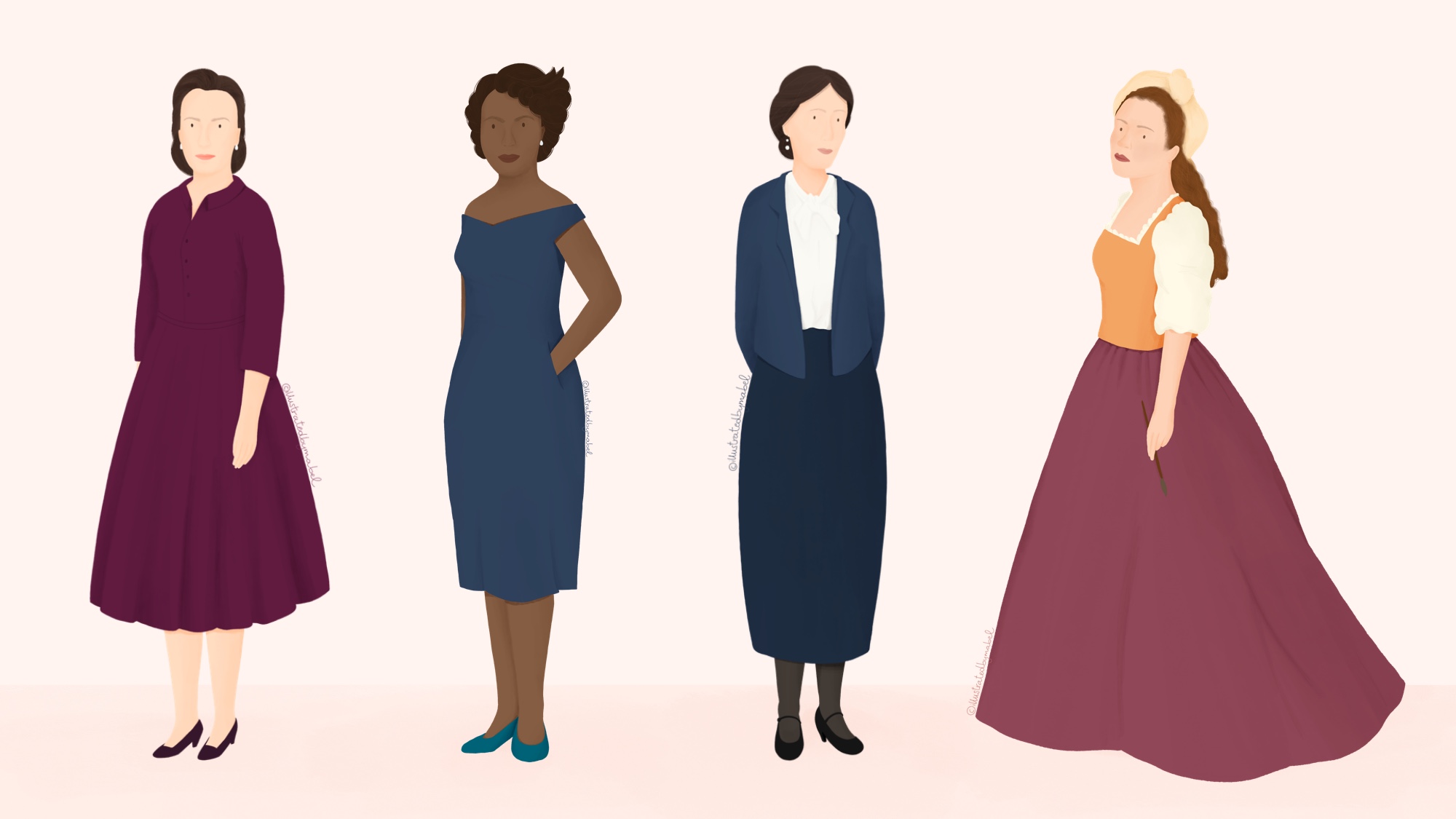 Remarkable women illustrated portraits
I've recently started a new illustration project: a series of women illustrated portraits.
The women I've illustrated, challenged their status quo and changed history in their field. Their story are all remarkable and below I also share some personal consideration about their contribute to our society.
Artemisia Gentileschi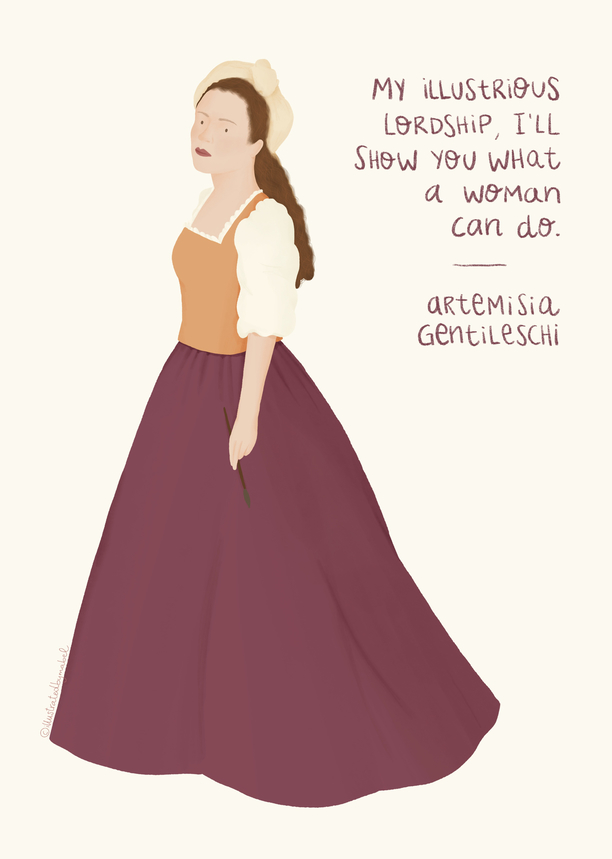 I've started this project with Artemisia Gentileschi, because I'm an Italian illustrator, but most of all because of her remarkable story.
She establishes herself as a female painter in a time when women were completely cut out from this profession. I admired her courage in moving from Rome to Florence, aged 19, leaving behind a story of rape and a trial during which she underwent interrogation with torture that could have compromised her hands forever.
Her determination in pursuing and realising her objectives in spite of the dramatic events in her life is impressive.
Virginia Woolf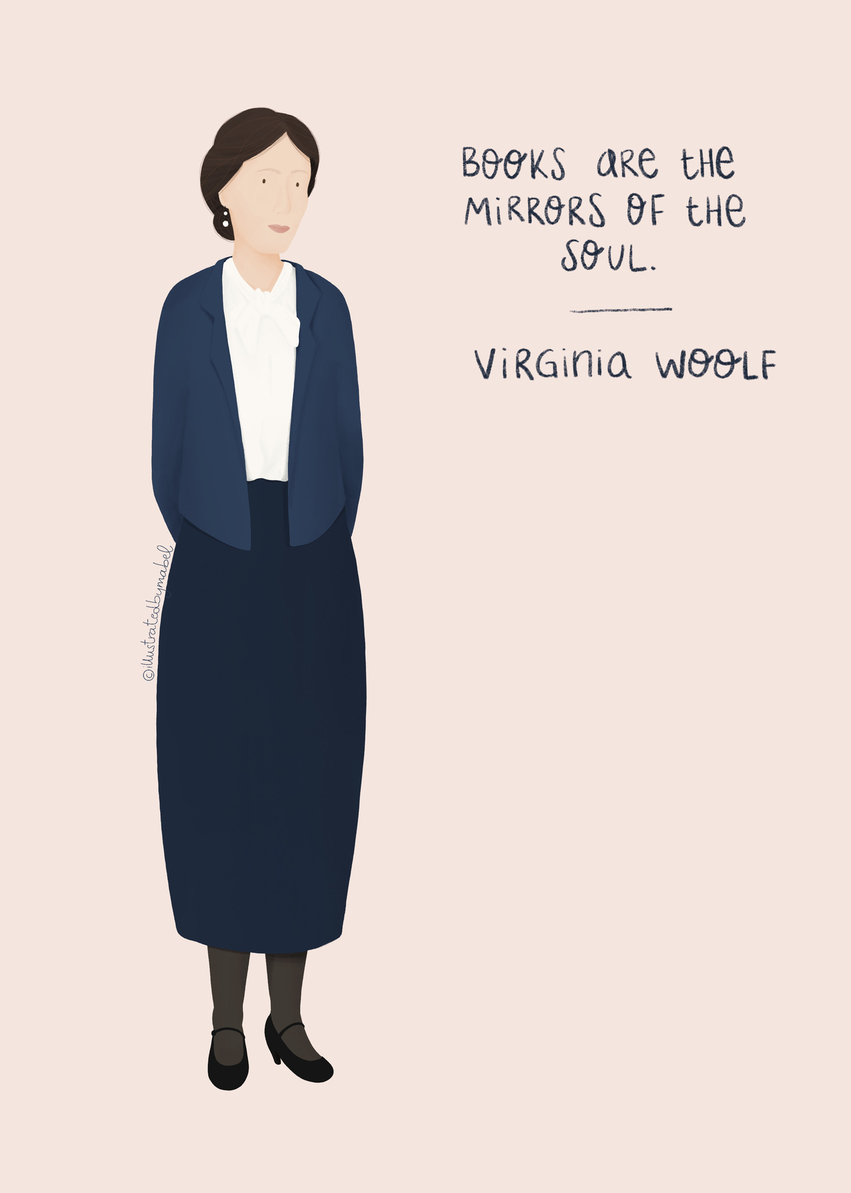 I've been reading Mrs Dalloway recently, and this inspired me to make a portrait of Virginia Woolf. I didn't know much about her I must admit. Reading this book drove me to discover a bit more about her story. I've learnt she suffered from depression for most of her life triggered by the tragic death of her mother. She was abused by her half-brothers during childhood. Later, she fell in love with a woman, even being married to a man, which inspired her masterpiece, Orlando. It's difficult to condense here, her complex personality but I think her story is full of courage and strength.
Mary Kenner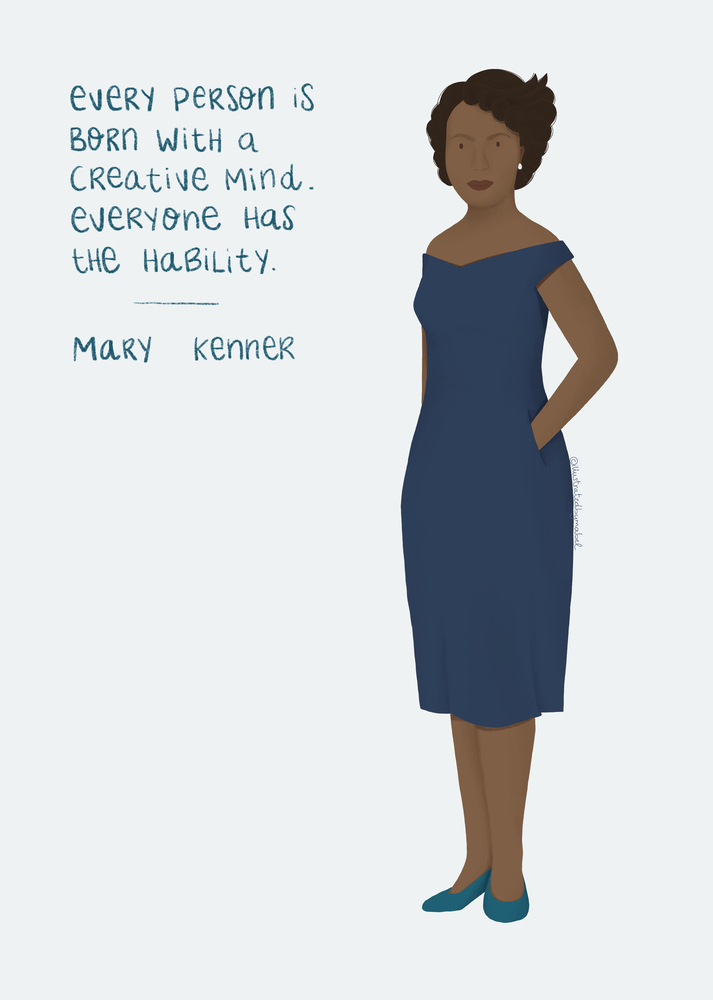 Mary Kenner is the woman who invented pads.
She invented the sanitary belt in 1920 to prevent the leakage of menstrual blood on clothing but she couldn't afford a patent until 1957. Her patent got the attention of the corporate world but when the company who contacted her to market her invention discovered that she was African American they backed out and Mary ended up never making any money out of her simple and revolutionary invention because the patent later expired and became public domain, meaning that companies could produce it freely.
Sometimes I wonder how many inventions arrived late or not at all, how many aspects of our lives could have been better if only the decision makers were not influenced by prejudice and race.
Grace Hopper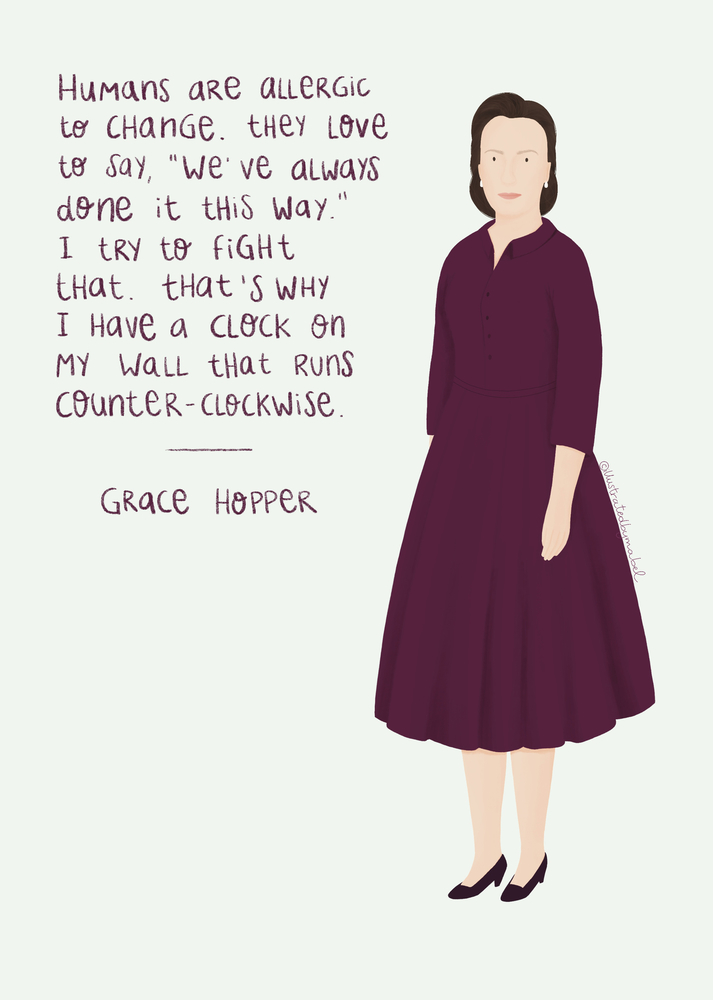 Also know as "the queen of code", Grace Hopper was a computer scientist. In the 60s when computers were considered only fancy machines to do complex arithmetic calculations, she understood that they would have revolutionised society. She played a key role into developing more user-friendly computer programming languages. I think her work is a testament of the impact intuition, foresight and perseverance can have.
The women illustrated portraits showcased in this post are also available as collectable postcards. Have a look at my shop for more info!
That's all for now, until next time!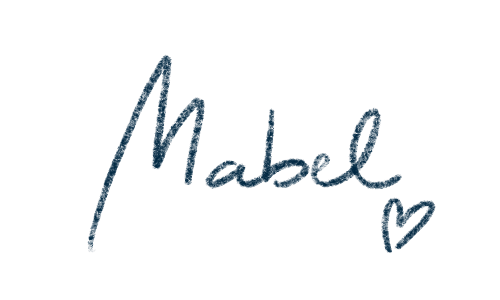 If you like this type of content and want more, subscribe to my newsletter where I share more resources and tips for illustrators and freelancers!
Pin this for later!