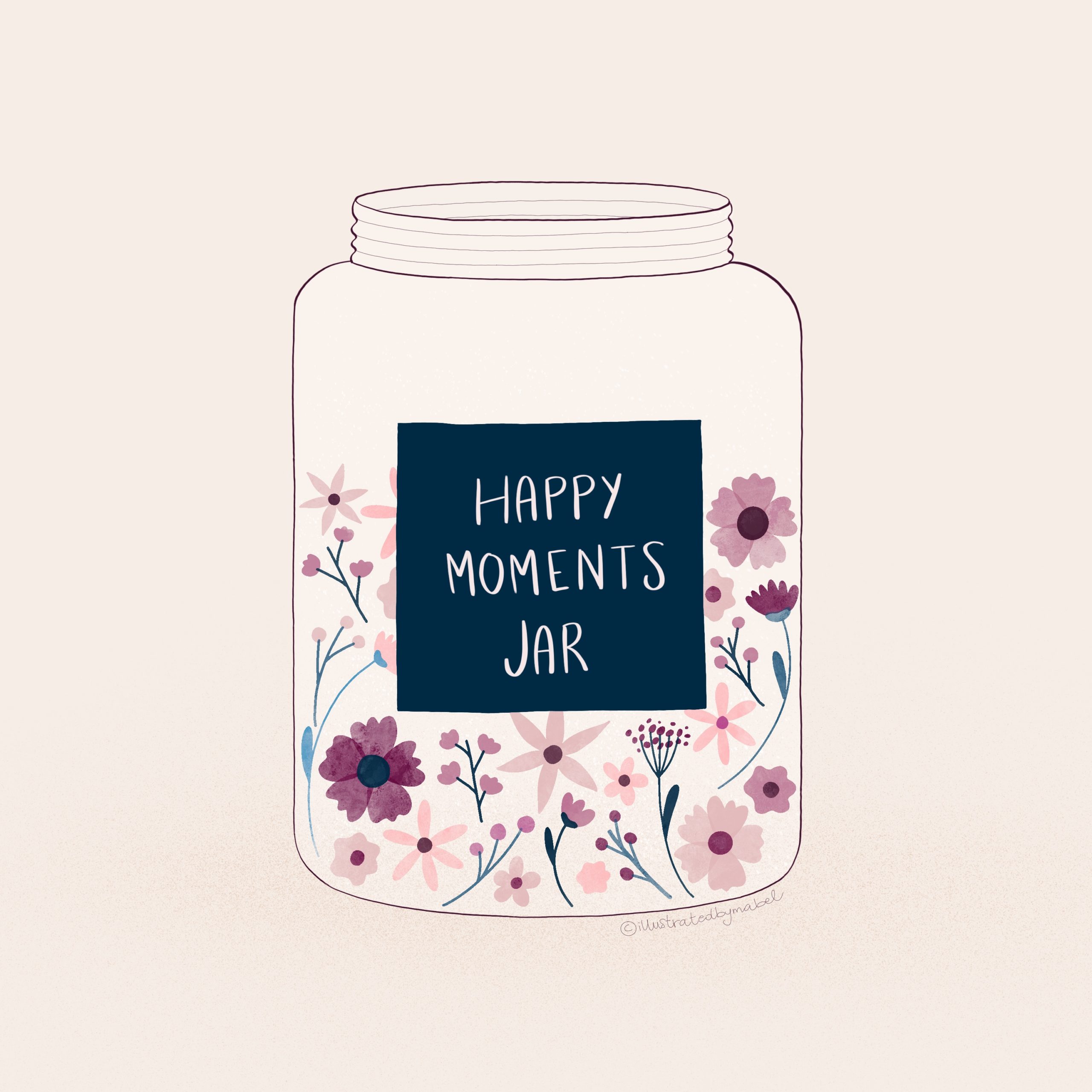 Self care during lockdown – an Illustration series
In the midst of the coronavirus pandemic, with the media bombarding me with grim news everyday, I started to feel very low and quite anxious about what the future could have held for me. For this reason, I decided to start drawing an illustration series on those self care activities that helped me improve my mental wellbeing during lockdown.
Each illustration features a simple self care activity to integrate into the daily routine with the intention of improving one's mental wellbeing. These actions can always be helpful, but especially during a lockdown might become even more important. I'm sharing what worked for me, with the intention of helping all of those experiencing low moods, frustration, and feelings of anxiety because of this year circumstances.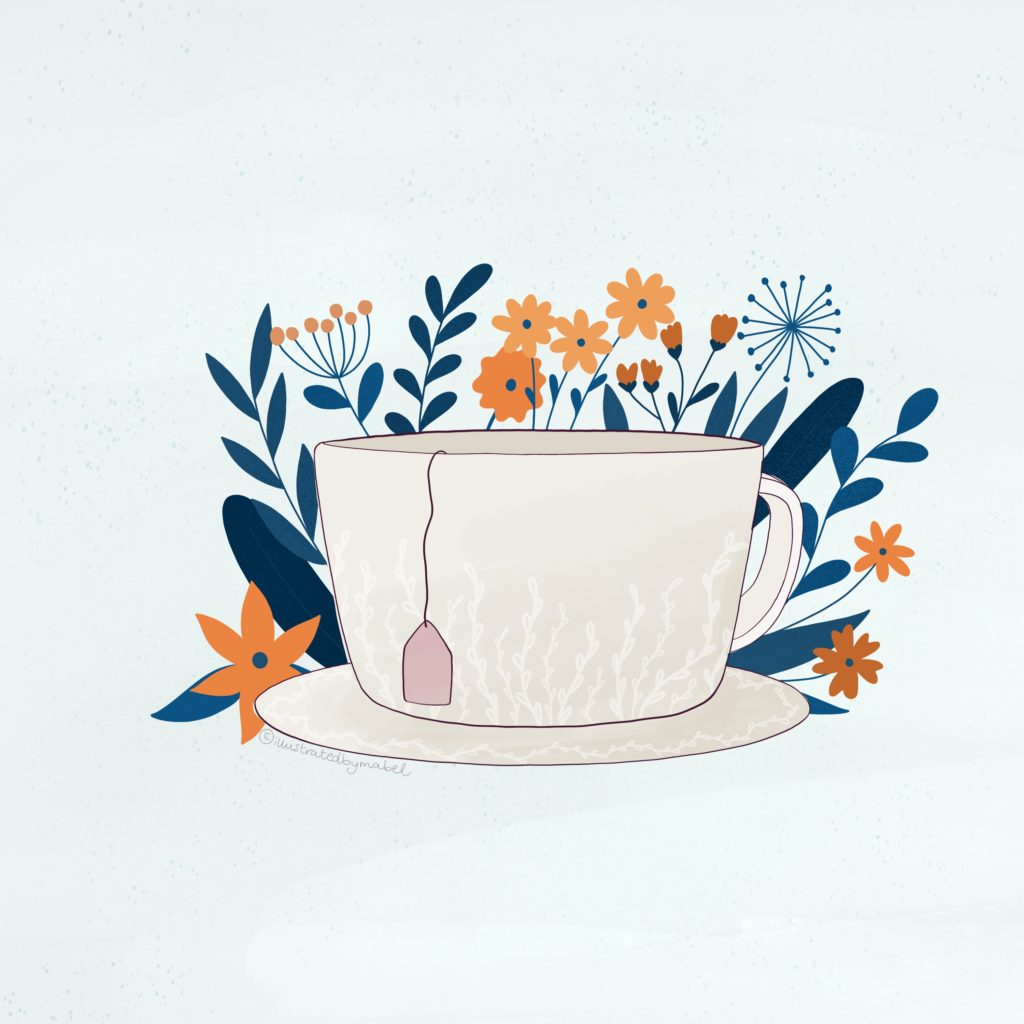 Start your day with a cup of coffee
Drinking coffee or tea will not only give you the boost for the day but it will also encourage you to have some kind of breakfast if you are not used to have it! I barely function without my coffee in morning and breakfast is a super important part of my morning routine.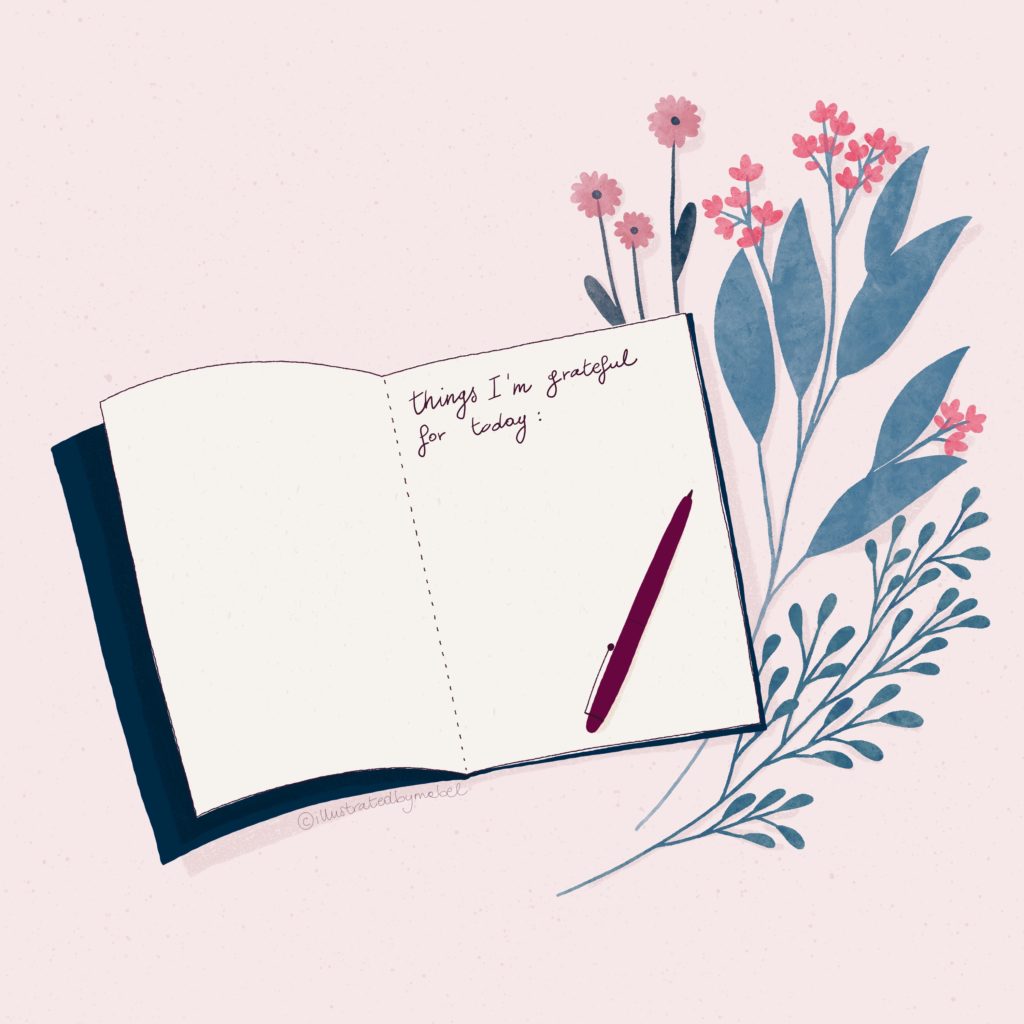 Think about 3 things in your life you are grateful for
I must admit I've never been able to commit journaling regularly even though I've heard it's one of those self care activities that's truly beneficial for your mental health, especially during lockdown. If you are like me, what can be easier, instead of writing things down, is to stop for a moment and think to 3 things you are grateful for in your life.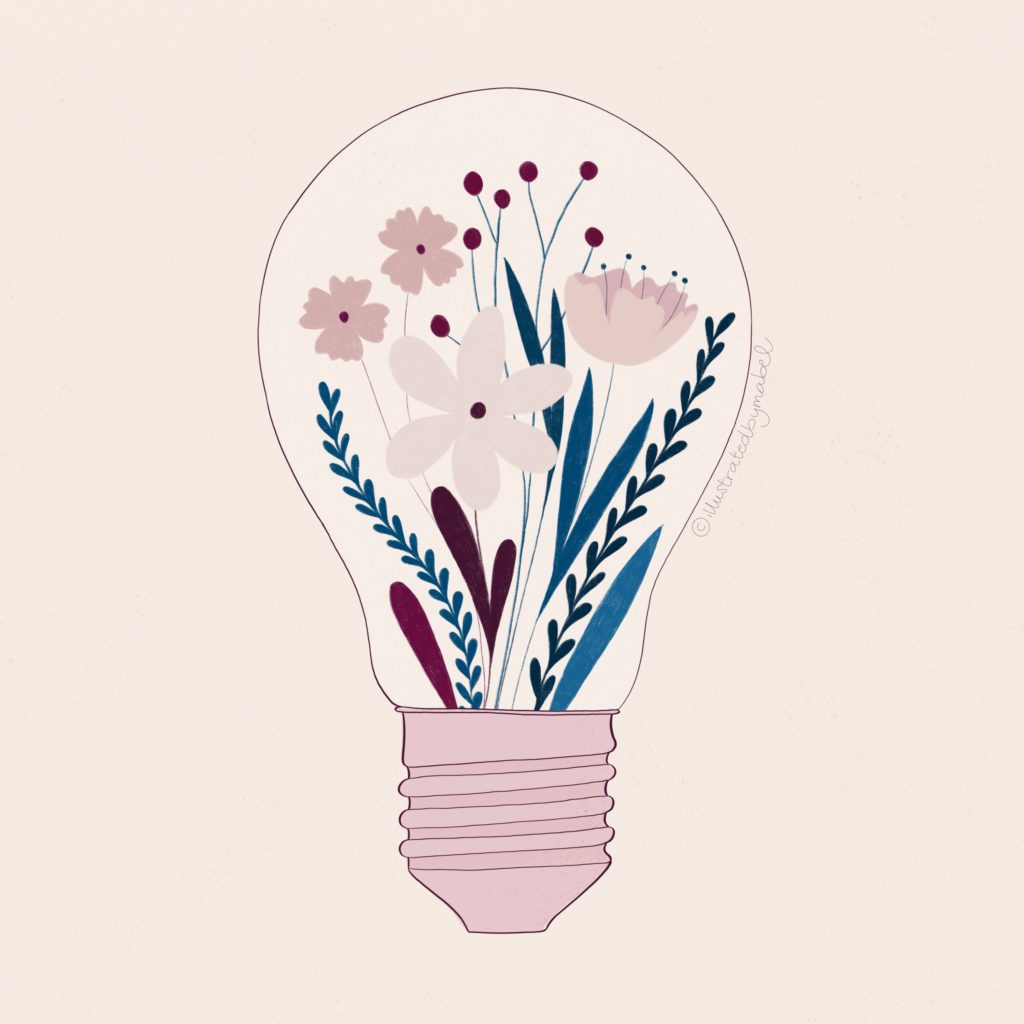 Try to find the silver lining into something that happened recently
This is a difficult one for me but really important! I have a tendency to always look at the glass as half empty instead of half full. This pandemic and the way things changed recently, has forced me to be more optimistic in spite of all the uncertainty surrounding me!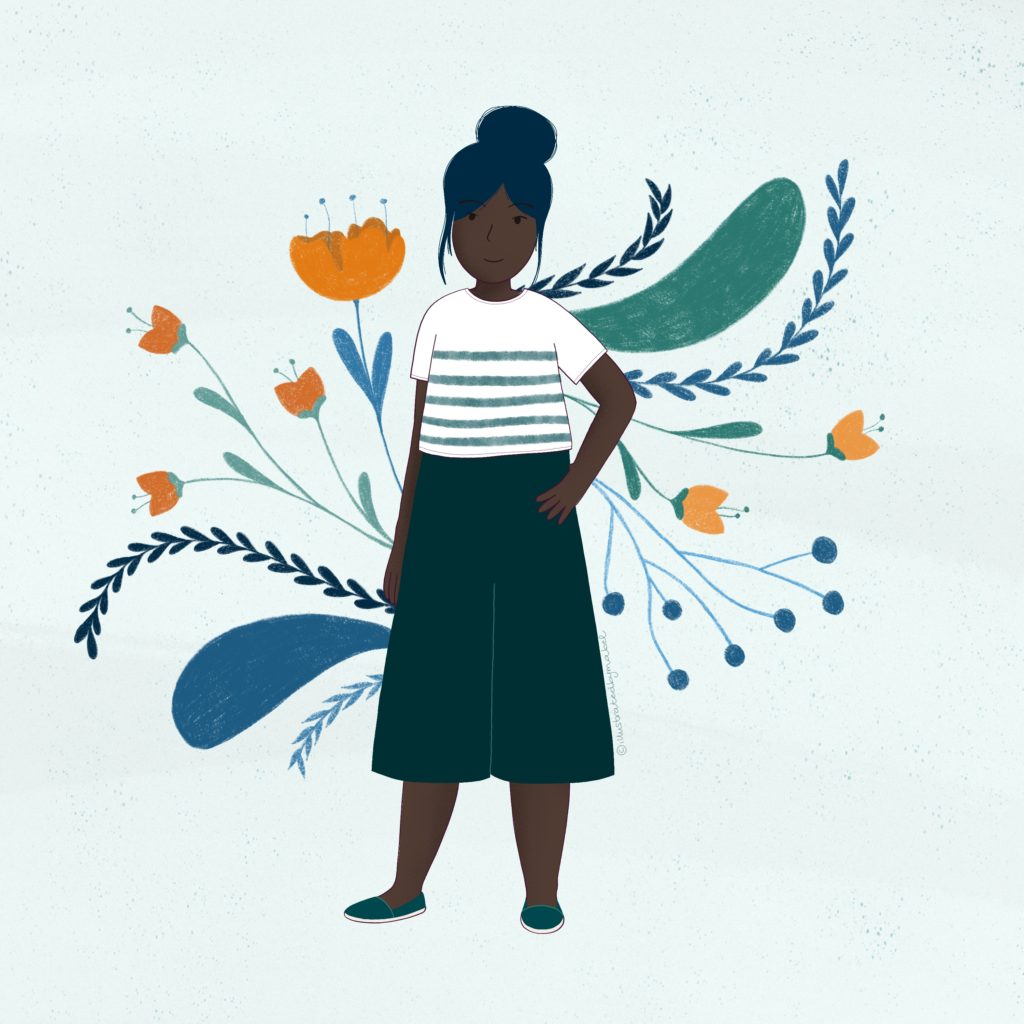 Don't keep your pj
Even if I'm barely leaving the house these days, I always dress as if I'm going to work. It's super important for me and it helps me be more productive and focused. (I still feel strange wearing make up when I know I'll be home all day though)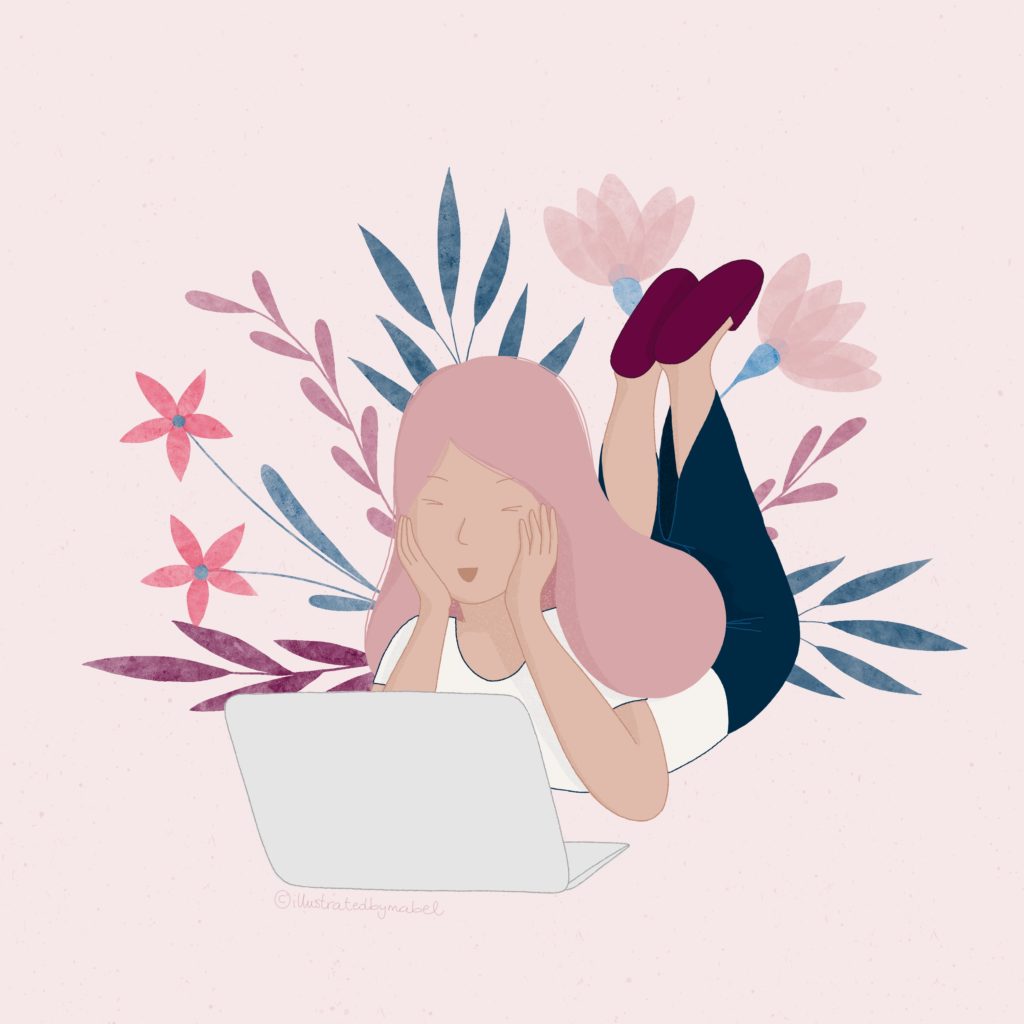 Watch some light hearted show
I think we've all experienced some kind of anxiety watching the news, especially at the beginning of the pandemic. What has worked for me in feeling less anxious, quite simply, has been to disconnect from the 24/7 media channels and watch something different! I love watching art documentaries, for example, so that's been a great excuse to catch up with my favourite section of BBC iPlayer!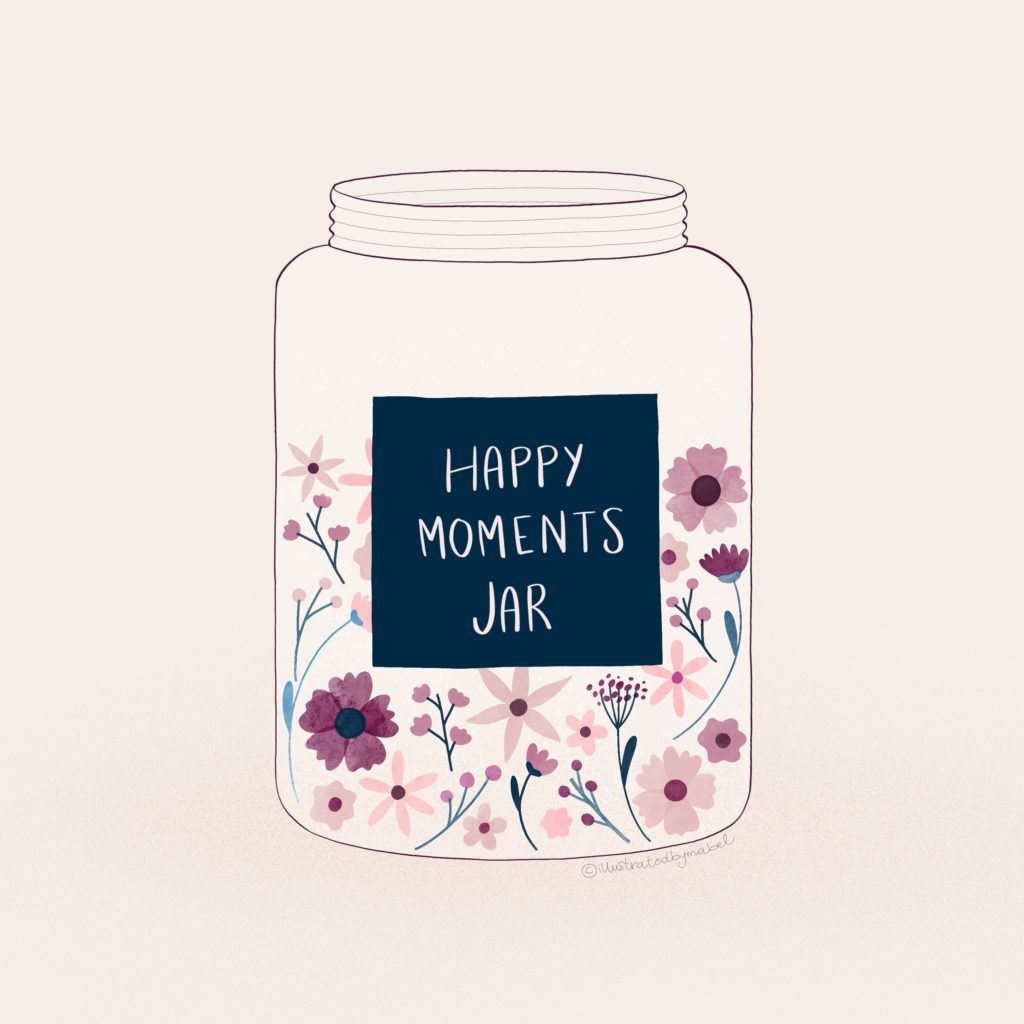 Create a happy moment jar
This is perhaps my favourite tip for self care during lockdown! You can grab an empty jar from your kitchen cupboard and start filling it with small notes about an happy moment that happened during your day. It doesn't necessarily have to be filled with notes. You can use garden flowers, coffee beans, the choice is yours!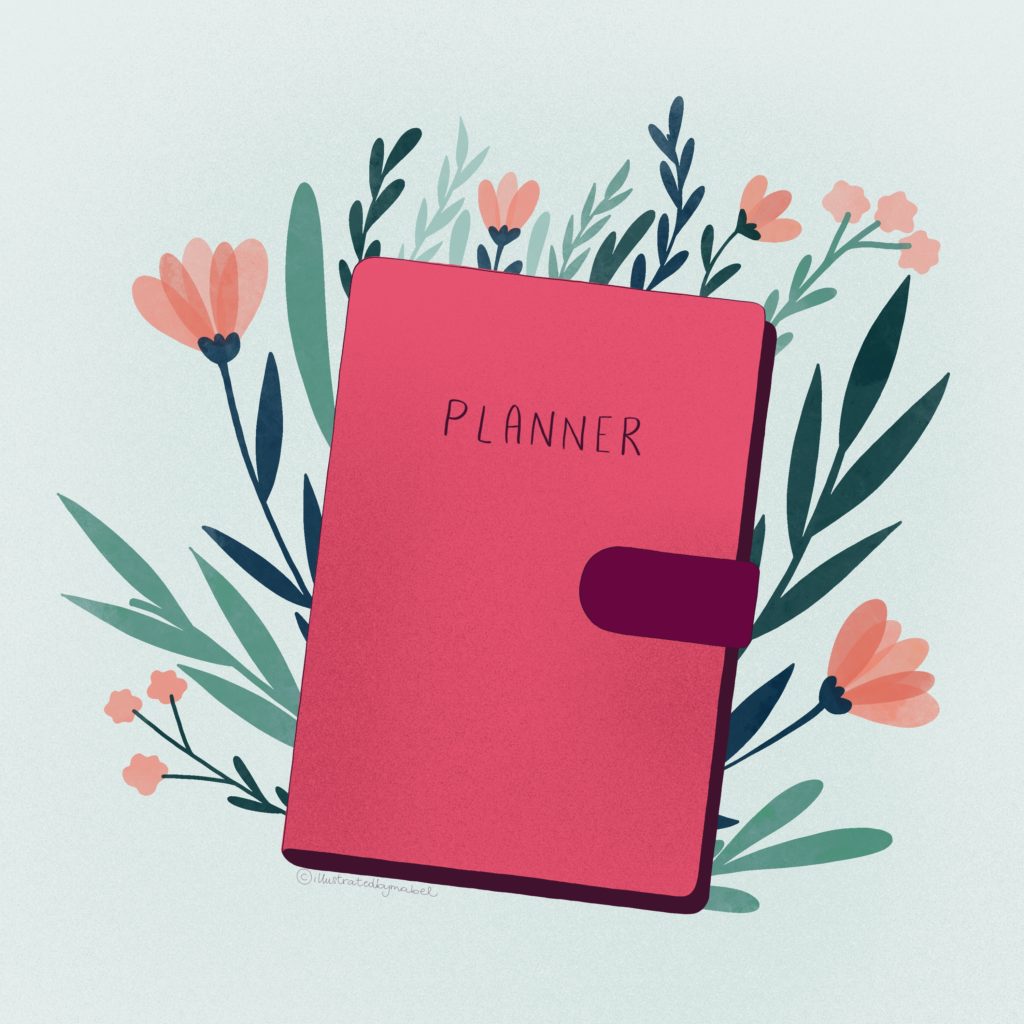 Plan your day
I must confess I absolutely love making to do lists! I've tried other methods, like noting things on a planner or blocking activities on my digital calendar but nothing gives me more satisfaction than crossing out completed tasks like in a to-do list. I had a phase where I used to write post-it notes and stick them at the side of my monitor but the view of all those tiny pieces of paper piling around the screen started to give me dizziness almost immediately. So, I started using Trello. I organise my day in two columns: tasks to complete and tasks completed. (I have a tendency to overestimate what I will be able to do in a day and I end up feeling often under pressure, but that's another story!)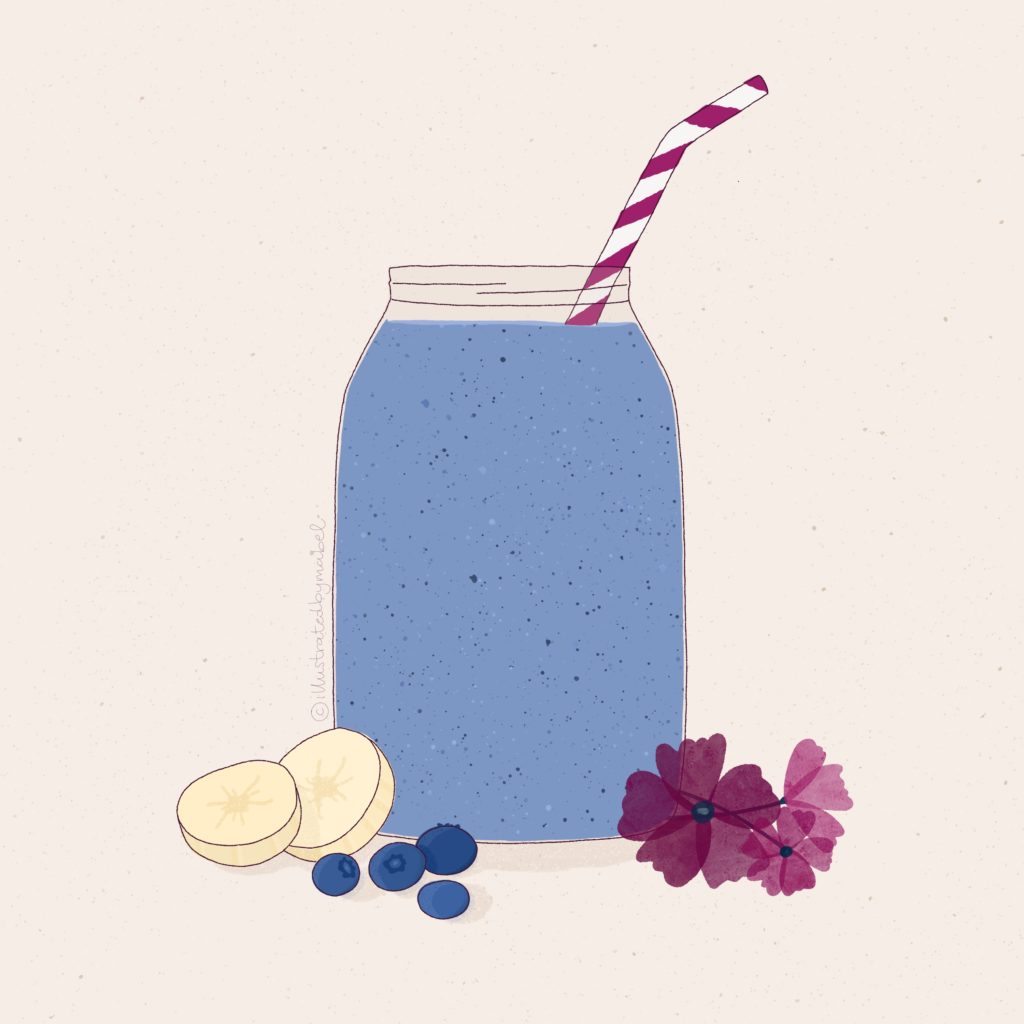 Eat well
I love to overindulge in some comfort food but making an effort to eat well goes really a long way. My favourite way of eating more fruit, for example, is making myself a good smoothie!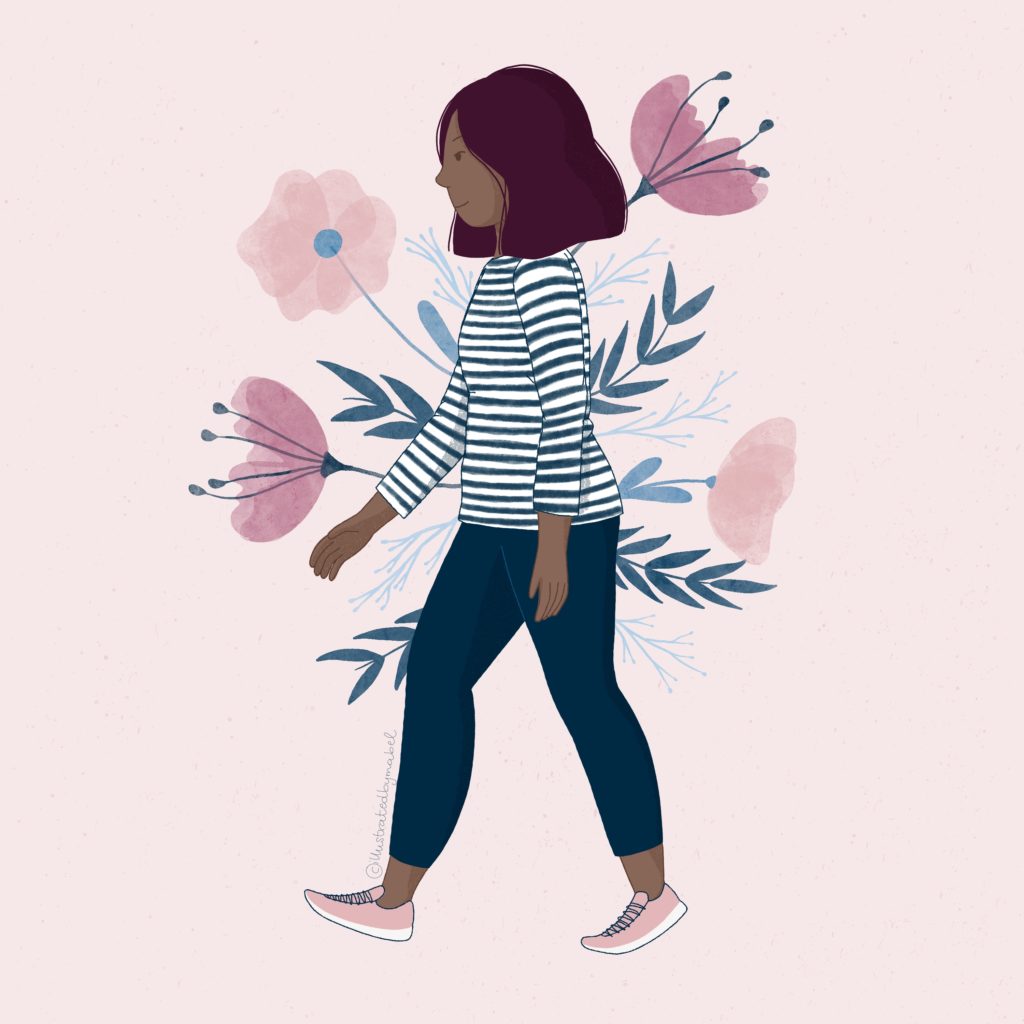 Keep yourself active
Now that winter is approaching and going to the gym seems almost impossible, my favourite way of keeping active is going out for a walk after lunch. I try overcome my laziness and go for a walk even when it rains. When I get back to my desk I feel refreshed and ready to get on with work in the afternoon.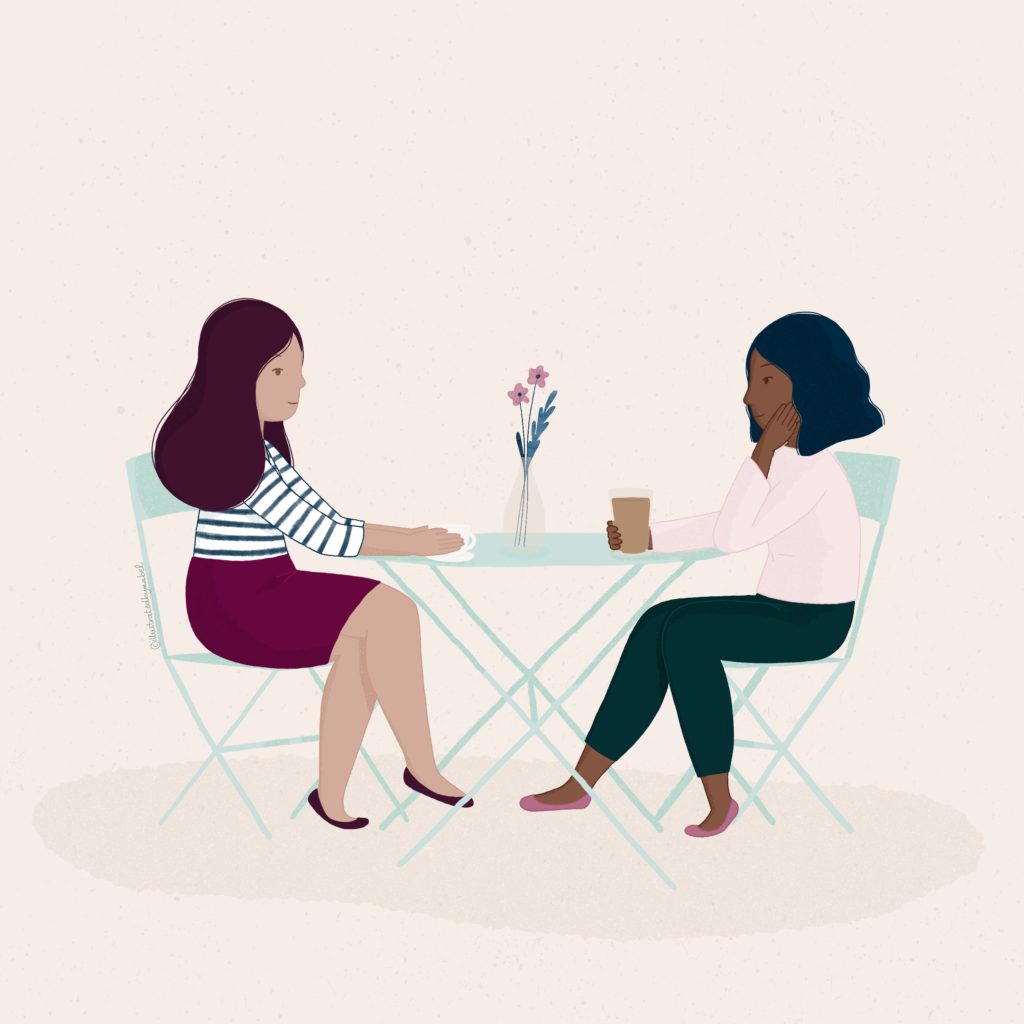 Connect with others
Before the pandemic, we all used to get out for a coffee with friends and chat about life. This might be a little bit trickier now, but connecting with others and share anything that troubles you or makes you excited is more important than ever! Thankfully, technology helps us out with this.
That's all for now, until next time!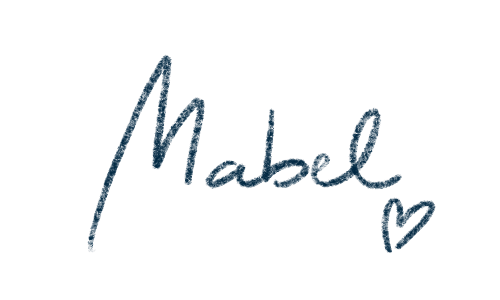 If you like this type of content and want more, subscribe to my newsletter where I share more resources and tips for illustrators and freelancers!
Pin this for later!