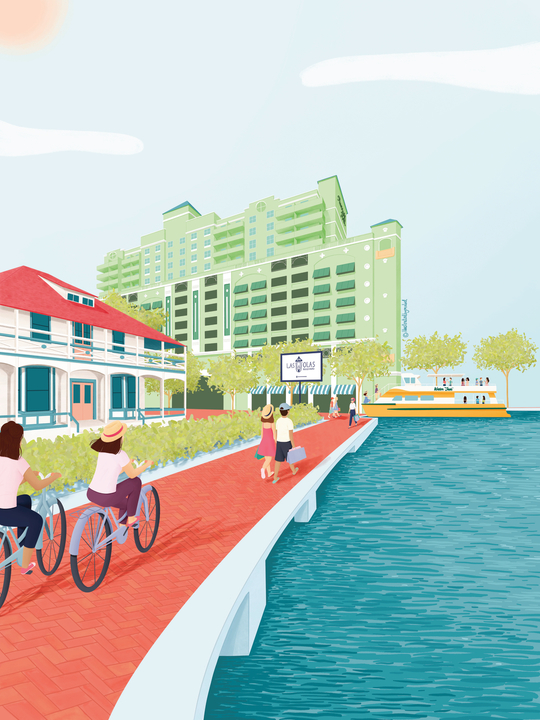 Leisure and travel illustration
My bright and playful illustration style lends itself well to leisure and travel illustrations. My illustrations have been featured in international commercial ad campaigns.
I can help you create:
travel illustration for magazines;
joyful illustrations for books;
illustrations for travel brochures;
eye-catching travel illustration for products;
and more…
browse my portfolio
I have created illustrated maps for travel magazines and promotional campaigns. Illustrated maps can have many other fun applications.
Here are some examples of what I can create for you:
illustrated maps for your website contact page;
wedding maps;
campus maps for schools and parks;
site maps for hotels;
retail store maps for businesses;
custom map illustrations to promote events;
and more…
browse my portfolio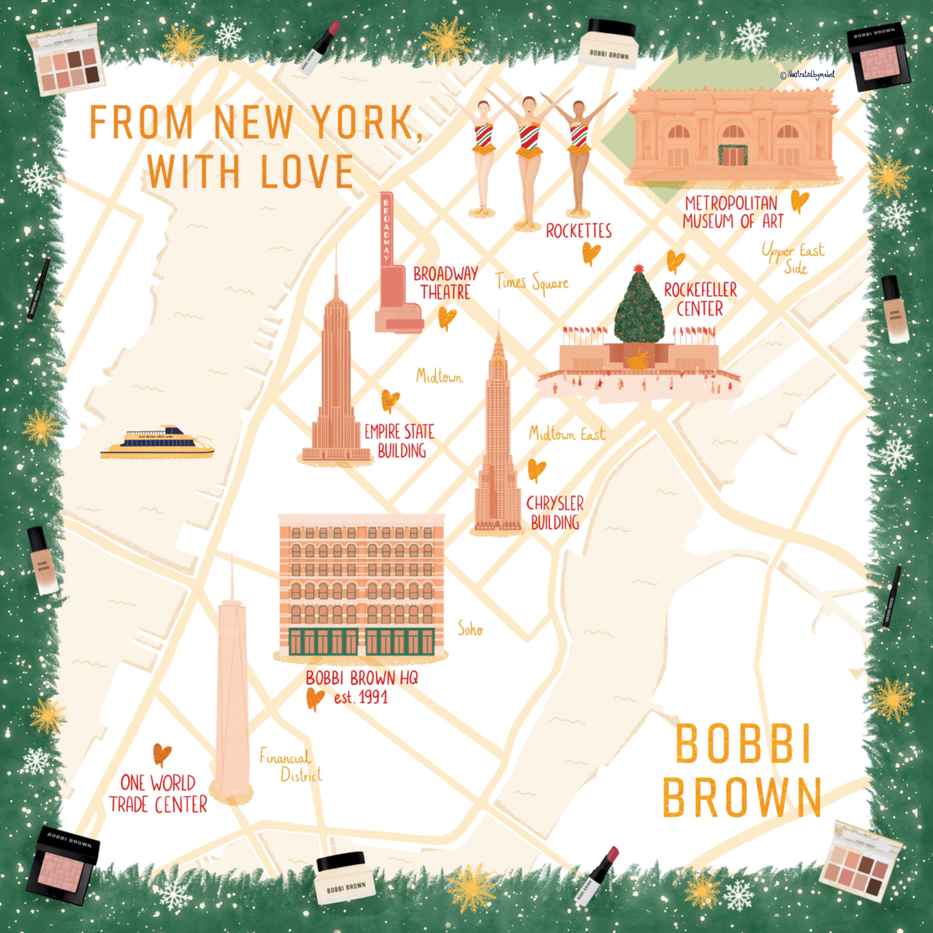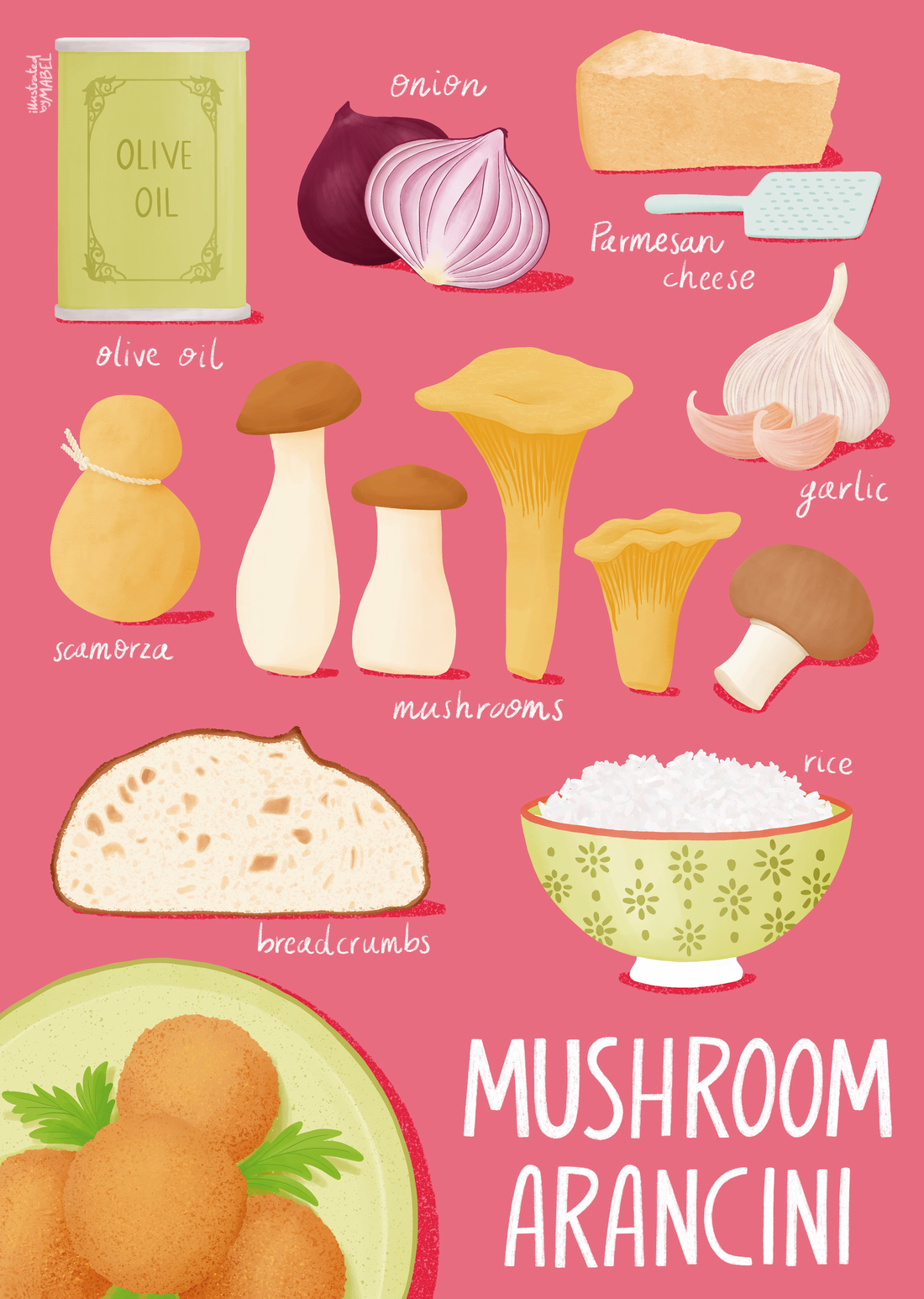 Food illustration can be an effective tool to capture and convey to your target audience what's unique about your brand.
I can help you with this task producing for you:
illustrated cookbooks;
fun food illustrations for apps;
custom dish and drink illustrations for menus;
eye-catching illustrations for packaging;
scroll-stopping illustrations for social media;
and more…
browse my portfolio
I always have so much fun working on floral illustrations.
Here are some examples of what I can create for you:
floral packaging for the food and beauty industry;
floral illustrations for magazines;
illustrated floral patterns;
floral greeting cards;
and more…
browse my portfolio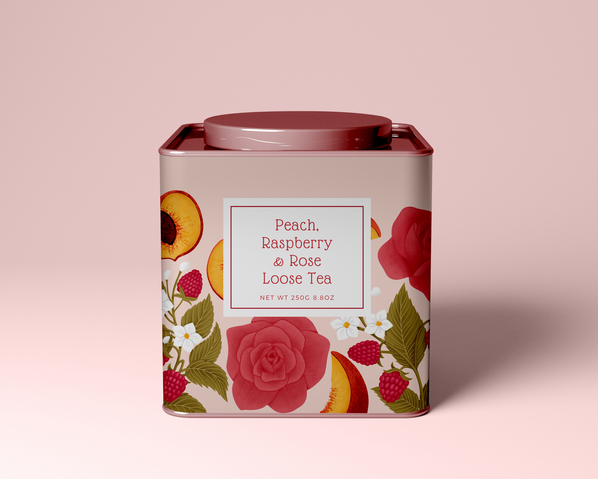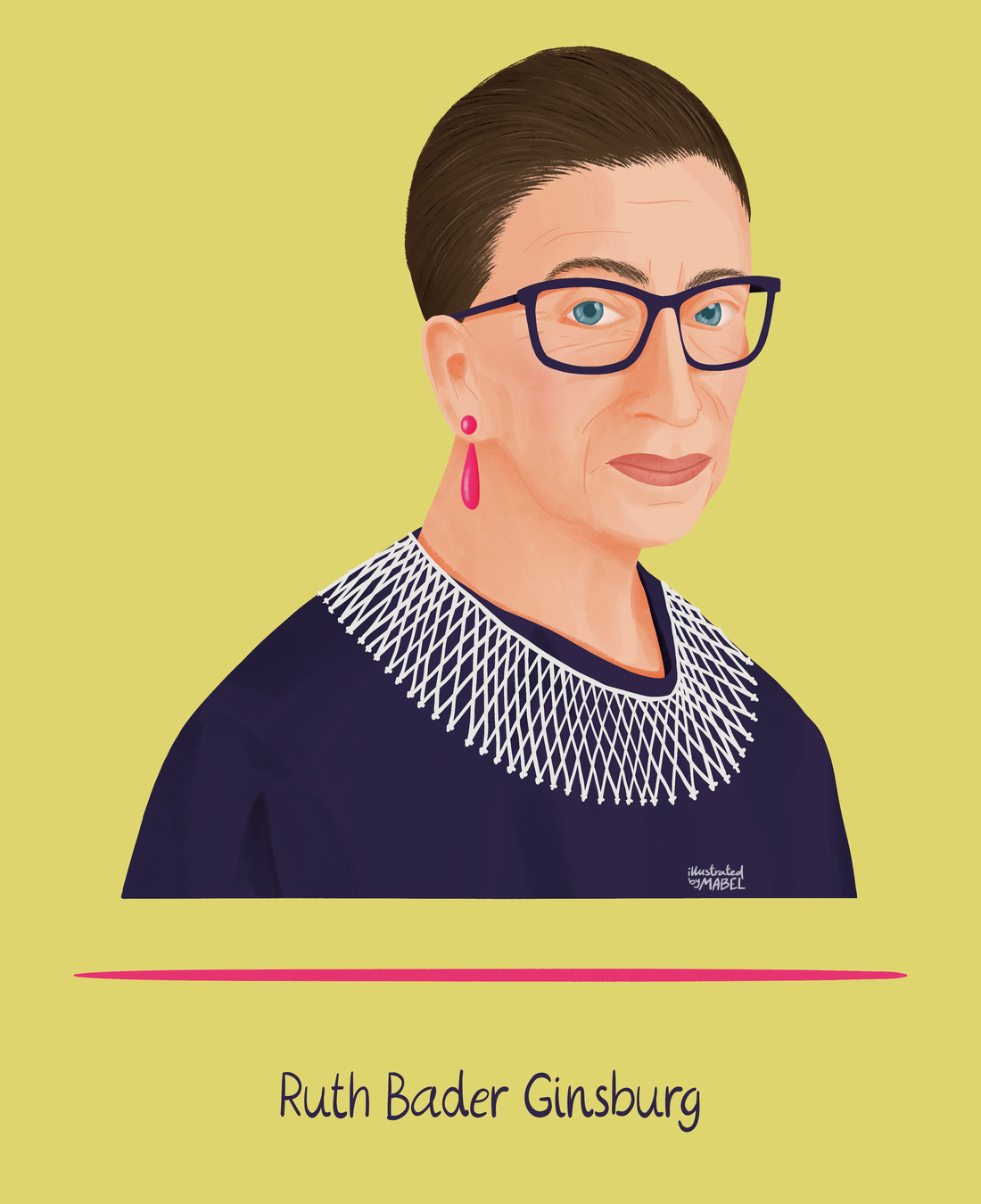 I always welcome portrait commissions. I have illustrated portraits for newspapers and magazines and I have worked on several privately commissioned portraits. Illustrated portraits can also be a fun way to introduce your team on the about page of your website.
browse my portfolio
When you approach me to discuss your custom illustration project, you can usually expect from me a 3 stages process.
1You talk me through your project and we agree on a proposal.
2I start working on the sketch and we review it together. I revise it, if necessary. Once you approve the sketch, I proceed to colour it.
3I finalise the illustration and send that to you for approval. I tweak it, if necessary, and I send you the final image in digital format.
let's work together !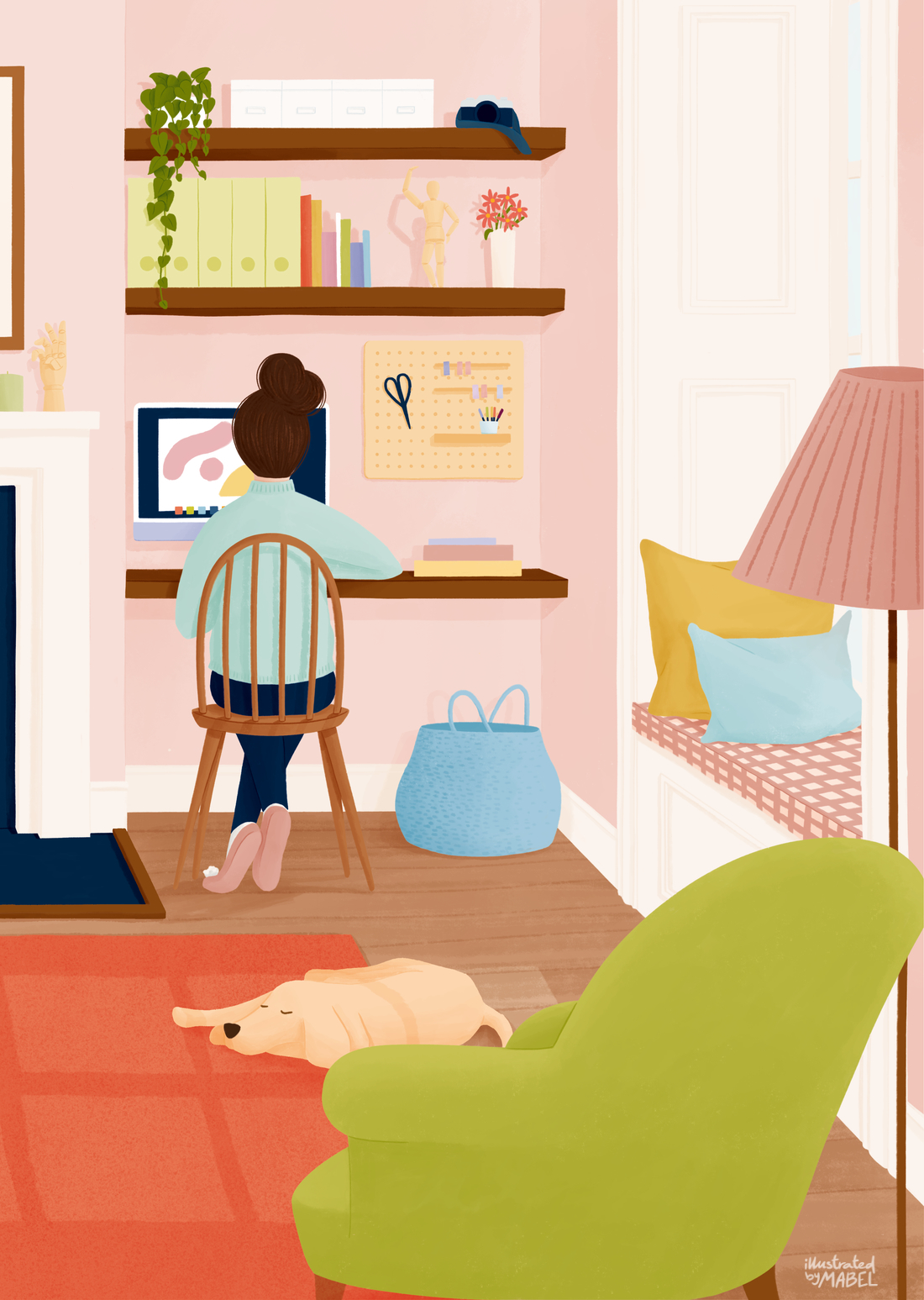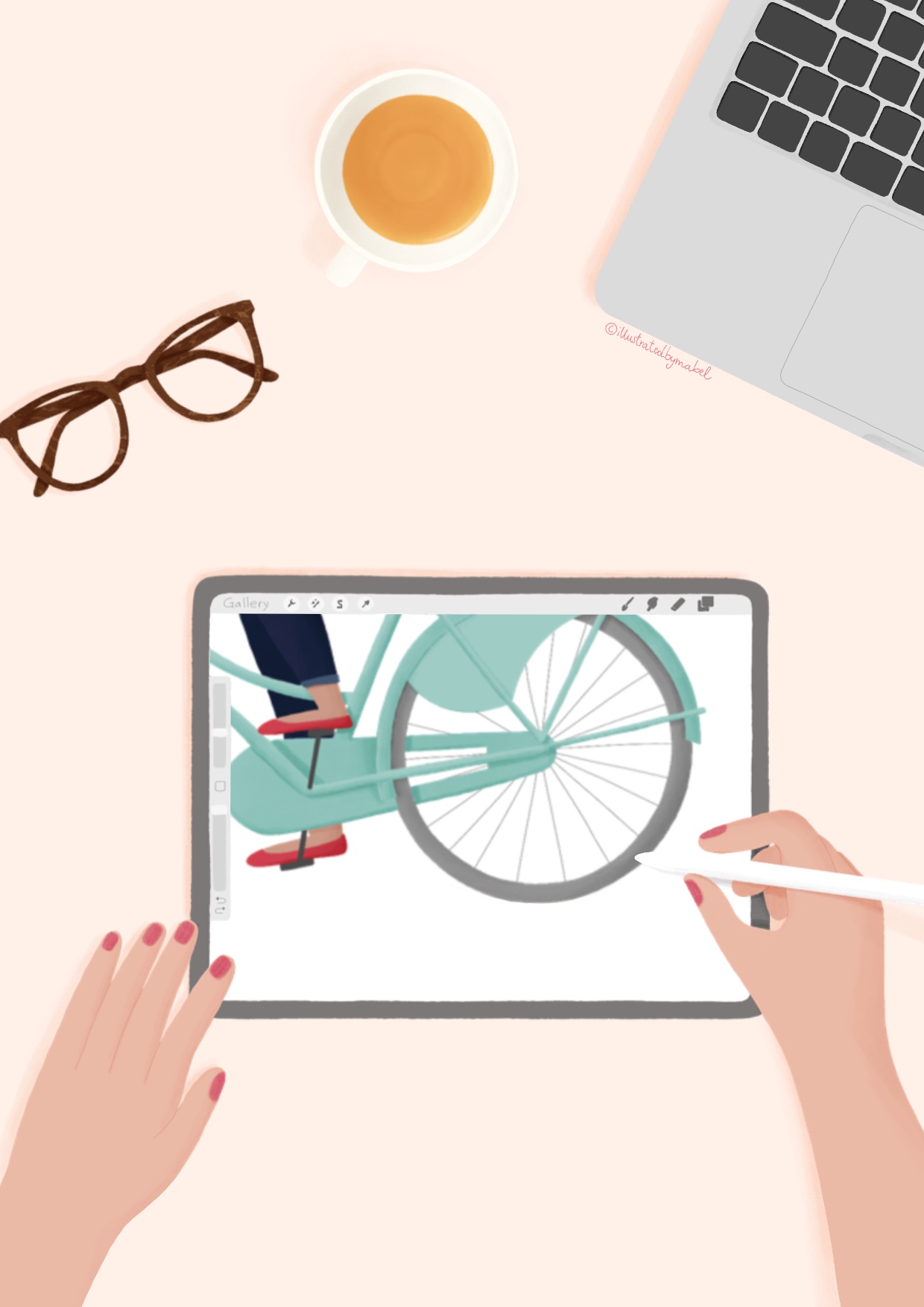 Are you still wondering whether you need an illustrator?
Illustration will help you be more memorable, elevating your brand and differentiating you from the competition.
You can use illustration to communicate a message in an easy and relatable way, getting closer to your readers and your audience.
Additionally, being specialised in digital illustration, means that my workflow is more efficient and flexible when it comes to changes and revisions!
hire me
What people who worked with me say
Mabel created a beautiful heritage timeline for Macclesfield train station, referencing the vibrancy of the town and reflecting the creative flair of its residents - past and present. The large scale work was created with stakeholder input and Mabel accurately captured ideas and feedback to incorporate into the final design. The brief was well understood, and Mabel took time to research the town online and in person to bring to life a design that was distinctive, contributing to placemaking and creating a sense of arrival. Mabel is a real pleasure to work with - amicable, professional, responsive and has a distinctive creative style.
Mabel ensured that she fully understood the brief she was working to, was responsive and communicated well throughout. She produced a vibrant image, full of warmth, that reflected the very human nature of the relationship between patients and the health care personnel who care for them. It was a pleasure to work with her.
Mabel was wonderful to work with! She took our ideas of map along the coast and made exactly what we were looking for. She took directions extremely well, communicated efficiently and promptly and followed up every question/change/idea we had. The final product came out more then we ever expected and we were so happy with it! We can't wait to use her again!
Ho collaborato con Mabel per la realizzazione di alcune illustrazioni per il sito della mia attività. Mi ha guidata sapientemente per inquadrare al meglio il progetto, è stata disponibile ad ascoltare le mie necessità e mi è venuta in contro in ogni modo possibile. Il lavoro finale risponde pienamente alle mie aspettative, Mabel ha realizzato delle illustrazioni perfette rispetto a quanto richiesto con la delicatezza e la dolcezza che contraddistingue i suoi personaggi. Sicuramente avremo modo di collaborare nuovamente insieme e la consiglierei senza pensarci due volte a chiunque avesse necessità di comunicare attraverso illustrazioni.
Mabel thank you so much! The work you did for us was absolutely fantastic and has bought our blog page to life. Couldn't have wished for better and I look forward to future collaborations!
Thank you, Mabel, for bringing Revel's pregnancy gifting idea to life through your beautiful illustration and creative concept. Mabel was a breeze to work with. She was quick with her responses and quick to grasp our brand and merge it along with her distinctive style. Would definitely recommend her to anyone who's looking for an illustrator with a sweet/feminine style.
Let me help you make your content memorable!